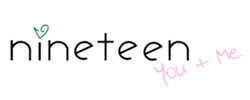 Delhi-based Kansin Group, which has been exporting garments and leather products for the last 30 years primarily to European and American markets, launched an e-retail portal called Shopnineteen.com back in 2011 to cater to the Indian market. "India is a very attractive online market for affordable clothing. The Indian middle class comprising 288 million people is equal to the entire consumer base in the US," said Gobind Singh Pahwa, founder, Shopnineteen. "Considering the extremely high rental and management costs of running a physical store, it made sense to launch an online brand," he said.
For the same, Pahwa started a private label to cater to the needs of young Indian women, providing them with trendy items at affordable prices and incorporating international quality standards. Presently, the portal offers apparel, footwear, jewellery and bags to young women in the 18-25 age group.
How is it faring?
Shopnineteen.com follows the inventory led business model and has an in-house designing, production and technology team so that the turn-around time pertaining to production of latest trends is minimal. Also, all its departments from admin to warehousing to manufacturing are under one roof, which helps it manage operations.
The company is servicing 26,000 pin codes in India and claims to be doing on an average 400 deliveries daily. The site is getting around 7.5 lakh visitors on a monthly basis and the repeat purchase rate is 35 per cent. "We have been growing by a quarterly rate of 40 per cent. Also, since the manufacturing happens in-house and the products are sold directly to end consumer, we safely take home gross profit margin of about 55 per cent and contribution margin as high as 46 per cent," said Pahwa. It is now looking to break even by 2016.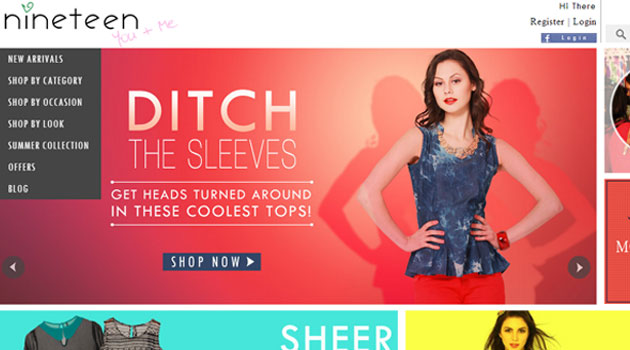 Challenges and competition
While production is their strength, managing logistics effectively was a challenge for the founders. "Logistics is a big hassle in India and we pay heavily for that too. We tried using economical courier partners at the outset to optimise costs, however, ended up with delayed deliveries, wrong statuses, etc. To improve our customer experience we switched over to better courier partners that had a good TAT and also set up APIs with them to enable customers to tracking their shipments," said Pahwa.
"We have got a supply chain management tool installed in the backend to note every single movement of fabric to final dispatches of goods. We have also recently added PLM software to improve tracking of the product life-cycle and to further automate the work process," he added.
There are a handful of private-label brands in the e-commerce industry that have truly made an impact, such as Freecultr, Zovi, and DonebyNone. Of the three, DbN would be the closest competitor as it also solely caters to young women. "But we are the only label that launches 100 new articles every 15 days, keeping the site looking fresh and giving our customers an array of new products to chose from. These products are designed by our creative design time in line with the current trends and that too at sweet prices which don't hurt the customer's wallets," Pahwa said.
(Edited by Joby Puthuparampil Johnson)
---