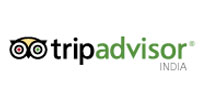 TripAdvisor, an online travel review and recommendation site has launched holiday rentals on TripAdvisor Holiday Rentals India, allowing travellers to search and compare more than 5.5 lakh properties around the world.
"An average Indian family comprising of two adults and two children can save up to 57 per cent in a destination like Venice by opting for holiday rental versus a regular hotel stay. We feel that this new offering will see a tremendous uptake among avid travellers in the country," said Nikhil Ganju, country manager, TripAdvisor India.
Travellers can now find pictures, reviews, descriptions and booking information on properties, while homeowners can list their properties for free and benefit from the company's audience of 260 million users per month (as claimed by TripAdvisor). Available properties are wide-ranging and can accommodate single travellers as well as large groups in villas, ski chalets, apartments, houseboats, castles, tree houses and more.
How it works?
Through the 'Holiday Rentals' tab on TripAdvisor, travellers will find pictures and extensive detail on available properties. Users can filter properties by date of stay, destination, size, amenities/options such as 'private pool' or 'pet-friendly', etc. When a suitable property is found, travellers can arrange payment and/or contact the owner with more queries.
Home owners can list their property for free on TripAdvisor as well as TripAdvisor-branded websites- FlipKey and Holiday Lettings. When users in India click 'set up your free listing' on the Holiday Rentals homepage, they will be redirected to the TripAdvisor-branded website, Holiday Lettings to complete their listing. Properties listed on Holiday Lettings will appear on both Holiday Lettings and TripAdvisor.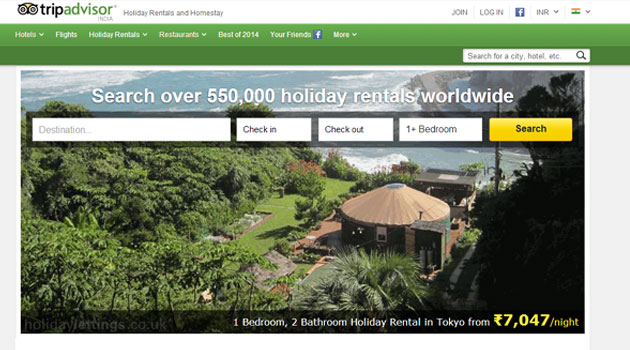 Last year, TripAdvisor had acquired New York-based hotels review site Oyster.com for an undisclosed amount. Oyster.com features expert reviews and photos covering about 150 cities. It also acquired New York-based GateGuru, a mobile app that provides real-time flight and airport information, for an undisclosed amount.
TripAdvisor, a wholly owned subsidiary of NASDAQ listed TripAdvisor Inc. manages and operates websites under 20 other travel media brands. According to the company, the site was getting more than 260 million unique monthly visitors in 2013, and had more than 150 million reviews and opinions covering more than 3.7 million accommodations, restaurants and attractions. The sites operate in 38 countries worldwide.
---