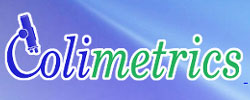 US-based mobile technology company ActMobile Networks has acqui-hired Bangalore-based Colimetrics Software that uses technology to help companies improve employee productivity in an all-stock deal, Economic Times reported citing Pankaj Kulkarni, co-founder of Colimetrics.
While financials of the deal were not available, it will see employees of Colimetrics including Kulkarni join the company. As part of the transaction, the team at Colimetrics has received a certain number of shares each in ActMobile. The team will continue to operate from Bangalore and Kulkarni will now be seen in the role of vice president for engineering at ActMobile.
"To pay bills, we did a services project for ActMobile and they liked our engineering talent. They said, 'we want to have an engineering team', and we felt it was a good thing to do," Kulkarni told Economic Times.
For those who don't already know, acqui-hiring or a talent acquisition is the process of acquiring a company to recruit its employees, without necessarily showing an interest in its products and services (or their continued operation). Colimetrics was founded in 2012 by Kulkarni, a computer science engineer from IIT-Madras along with Phaniraj Raghavendra and Rakesh P Gopal.
It has developed a technology product called 'Key-Mails', which uses artificial intelligence to solve the problem of email overload, by prioritising emails in the order of their importance. It has also developed a data analytics engine that mines data to improve employee productivity.
ActMobile sells technology that helps organisations improve transactions on mobile phones, making it faster, cost effective and secure. Earlier this month, public listed digital marketing solutions company Ybrant Digital Limited had announced that it would pick a minority stake in Tel Aviv Stock Exchange-listed online recruitment solutions firm Jobookit.
---