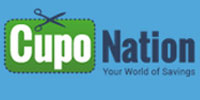 Rocket Internet-backed CupoNation and three month old Gurgaon-based startup CouponVoodoo announced a strategic partnership that combines the couponing expertise of CupoNation with the patented search technology of CouponVoodoo.  The end product of this alliance has been introduced as "Online shopping" category on CupoNation's website.
Till now, CupoNation has been essentially a couponing site like any other peer group ventures. Under the new channel, it will help customers find the appropriate coupons and deals on the basis of a specific brand name, product name or a specific retailer (basically e-tailers).
"With the amalgamation of CupoNation's couponing expertise and CouponVoodoo's search technology, customers will now be able to access a platform to find quick, active, and easily redeemable coupon codes for every single product and brand they have been longing to buy online," said Ashish Gupta, founder of CouponVoodoo.com.
Founded in 2012, CupoNation is already operating 14 countries. Like many other internet ventures incubated by Rocket Internet, it operates separate websites run by separate teams in various geographies including India.
In the meantime, the firms have clarified this does not mark an acquisition of CouponVoodoo. Both the ventures' separate sites will continue to operate independently.
---