Alibaba's profits more than doubled ahead of potential US IPO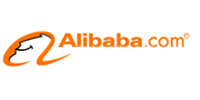 Alibaba Group Holding Ltd, a China-based internet company has seen accelerated growth in the fourth quarter ahead of a potential US IPO. In the quarter ended December 2013, the revenue rose 66 per cent to $3.06 billion, net income more than doubled to $1.35 billion as compared to the previous quarter. The company posted 51 per cent growth in revenue in the third quarter of FY13.
Apart from commissions on sales of products on its portal, the company, which runs several e-portals as well, earns profits from advertisements on its platforms. The surge in profits and valuation could be attributed to the increase in shopping promotions on Chinese Singles' Day (Nov 11, 2013). Taobao Marketplace and Tmall.com saw transaction of $5.6 billion on that day alone. Analysts expect the valuation to increase in the next quarter on account of Chinese New Year.
According to reports, the company was valued at $153 billion in February 2014. Alibaba's market value could range somewhere between $150 and $200 billion when it goes public. By comparison, Facebook started off with a market value of $104 billion in 2012. Huttenlocher's estimate would put Alibaba behind only Google Inc. among the most-valuable internet companies, eclipsing Amazon, Facebook Inc. and Tencent Holdings Ltd.
In an attempt to support the mobile and distribution business, Alibaba had invested $700 million in Intime Retail Group Co., an owner of department stores and supermarkets in China. It has also completed the purchase of AutoNavi Holdings Ltd for an undisclosed amount ahead of the listing.
Founded in 1999 by Jack Ma, a school teacher and others as a marketplace for Chinese companies, presently,Alibaba Group owns Taobao.com, China's most visited online shopping destination based on the marketplace model; Tmall.com, China's e-mall for quality, and brand-name goods; Alibaba.com, a global wholesale platform for small businesses; AliExpress, an international e-marketplace for consumers; Alibaba Cloud Computing, a developer of platforms for cloud computing and data management; and Alipay, an online and mobile payment solution in China.
Jack owns 7.4 per cent, while SoftBank owns 37 percent and Yahoo owns 24 per cent each in Alibaba Group.
Comment(s)