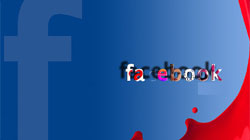 While social networking giant Facebook's in-house apps Home and Graph Search didn't really work, the company has also acquired hit apps like Instagram and WhatsApp. The company has also been reportedly planning to launch an app to allow end users to store and transfer money on Facebook.
Graph Search is a semantic search engine that was designed to give answers to a user's natural language queries rather than a list of links. Facebook Home is a user interface layer for Android-compatible smartphones, offering notifications and other Facebook-flavoured features right on the smartphones' lock screen.
However, in a recent interview with The New York Times, Mark Zuckerberg, CEO of Facebook defended Graph Search, saying that it's more of a long-term investment than Facebook Home. "Modern search products have so much built into them that we knew it was going to be a five-year investment before we got anything really good and different," he said.
Speaking about the difference between Facebook Home and other apps, Zuckerberg said, "Home is very different from other apps, let's say Paper or Messenger. For those, you install it, and if it's useful you will go back to it and use it. In comparison, Home is your lock screen. When you install it, it's really active, and if it does anything that you don't like, then you will uninstall it. About 20 per cent of the time people spend on their phones is on Facebook. From that perspective, Messenger or Paper can do extremely well but they won't move any needles."
Zuckerberg also spoke about the three stages that Facebook follows. "First, there's Facebook the app. A billion people or more people are using it, and it is a business. Next there's Instagram, WhatsApp, Messenger, Search — these are use cases that people use a lot, and they will probably be the next things that will become businesses at Facebook. But you want to fast-forward three years before that will actually be a meaningful thing. Then there are things that are nascent, that we're inventing from scratch, like Home, Paper or any of the other Creative Labs work we're going to do. Maybe in three to five years those will be in the stage where Instagram and Messenger are now. So what we want to do is build a pipeline of experiences for people to have."
According to Zuckerberg, private communication is a bigger space than people realise. "WhatsApp and Messenger fit into this framework of private communication. That's what people like to do, and that's why there are so many different services. I tend to think some of the interactions are better rooted in building relationships. There are different forms of identity you can use to form a relationship. You can use your real identity, or you can use phone numbers for something like WhatsApp and pseudonyms for something like Instagram. But in any of those you're not just sharing and consuming content, you are also building relationships with people and building an understanding of people. That's core to how we think about the world."
In Zuckerberg's view, understanding the target is also important. "It only gets harder with the increase in the number of people that you serve," confessed Zuckerberg who is serving 1.2 billion people. Facebook's second largest market is India, where it reportedly has about 100 million active users. He said, "We try to pay a lot of attention to this by a combination of very rigorous quantitative and qualitative feedback. The age thing is not the biggest aspect to worry about. I'm focused on Internet.org and how to connect all these people. But my life is so different from the person who's going to be getting internet in two years. One of the things that we do is ask product managers to go travel to an emerging-market country to see how people who are getting on the internet use it."
Among the many achievements, Facebook was able to search over structured connections. The next focus for them is searching posts. While presently all this has been on desktop, the real push is mobile.
---