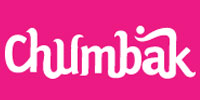 Vivek Prabhakar is a passionate traveller, but the only thing that he brings home from his travels are magnets ('Chumbak' in Hindi). "That's all I can afford," he jokes. The truth is he always gets drawn back to the magnet, to the extent that he ended up believing that he can actually launch a company based on the theme.
Prabhakar also found that there weren't any stores that offer interesting souvenirs that mark a cherished memory or simple fun gifts and giveaways based on/inspired by India. "Everywhere you look in the country, you can find inspiration. My dream is to share what is fun about India with the whole world," he said.
About five years ago, armed with a little experience in retail and marketing space through his stint with companies like Titan, Motorola and Sun Microsystems, Prabhakar founded Chumbak Design Pvt Ltd with the sole purpose of gently poking fun at all things Indian. The startup designs and manufactures souvenirs, travel & tech accessories, jewellery & apparel, fridge magnets, keychains, t-shirts, coffee mugs and phone cases all of which are inspired by everyday Indian sights and experiences. The products are quite colourful and contain witty India-themed graphics.
Making the most of Google AdWords
A profitable venture as of now, Chumbak.com claims that it had achieved break even within five months of its launch. "We were trying to figure out how to do it but had no clue. The web is startups' best friend as it makes it a level playing field. On Googling how to advertise online, we found that AdWords is pretty cool as it helps reach out to consumers whom you can't physically reach out to," Prabhakar shared.
Its idea is to reach out to people who are searching for something different (like auto rickshaw India) and have them stumble upon Chumbak. "We look at AdWords quite differently. We decided to step back and look at categories like coffee mugs, fridge magnet, postcards, etc that people search for less, but make sure that we were the leaders in the same. In this case, AdWords helped us spread the word," he said, adding he would have never been able to reach this scale back in 2004.
Fun campaigns, serious results via Facebook
Yet another thing that worked for the startup was Facebook. As a small startup, Chumbak needed a cost-effective way to get the word out about its products, build a community of people passionate about its brand, and introduce products and solicit ideas for new items.
"There is nothing else out there that gives you the ability to reach out to your target audience the way Facebook does," said Prabhakar, who runs ads in 'News Feed' to drive sales of its travel and souvenir products. "We are generating 5x return on our advertising spends and about 35 per cent of the website traffic comes from Facebook." The company highlights new products with a 'brand new' tab, and welcomes fans to communicate directly with the company with a 'contact us' tab," he revealed.
Chumbak also encourages people to interact on its Facebook page by holding contests to crowd-source new product ideas, posting 'sneak peeks' of new items and responding to queries. The social networking site is responsible for 28 per cent of the total online revenues for the retailer. "We also work with Facebook on their Facebook Messenger Stickers that are available globally. We have already got two packs and are working closely with them for more," he said.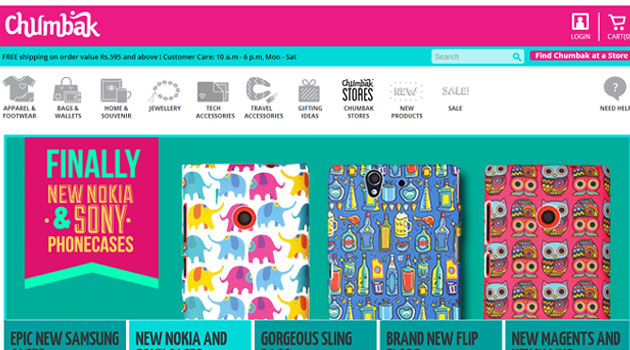 Robust growth
The Bangalore-based startup has grown to over 25 categories, with the recent additions being in the form of jewellery and tech accessories. With a funding of about $2 million from Seedfund, the company also opened its own offline 'kiosks' in June 2013.
"We now have 16 of our own kiosks and stores all across the country. We shall be exploring new formats and also new locations in addition to the cities we are already present in. In addition to our retail plans, we are looking to increase our online contribution to the overall revenues," he said. For the same, the company has started working with other online stores such as Flipkart.com and Myntra.com, and also plans to expand into new retail formats as well as experiment with some new fun product categories.
"We believe in what we are doing and it makes us happy. Chumbak is our dream come true," concluded Prabhakar.
(Edited by Joby Puthuparampil Johnson)
---