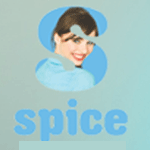 S Mobility (formerly Spice Mobility Ltd) has posted almost 19 per cent rise in net sales to Rs 468.41 crore for its third quarter ended March 31, 2014 over the year-ago period, led by sales growth in its handsets unit.
The handsets business saw sales rising 25.7 per cent too Rs 421.59 crore in the quarter. The services business, in contrast, recorded decline in revenues from Rs 58.92 crore to Rs 48.72 crore in the same period.
Overall, the firm posted net loss of Rs 18.67 crore as against net profit of Rs 2.24 crore in the quarter ended March 31, 2013.
The poor performance in the bottom-line was due to threefold rise in segment loss in the mobile devices business. In particular this was due to higher cost of branding, which more than doubled last quarter as also higher cost of products sourced to be sold. The services unit also reported lower profit in the last quarter.
The branding expense for the quarter more than doubled to Rs 21.71 crore from Rs 9.21 crore in the same quarter last year.
During last quarter, Spice VAS (Africa), which is a subsidiary of S Mobility, issued 218,610 shares, due to which the S Mobility's stake in the company dipped to 62.09 per cent from 65.39 per cent. It did not provide details whether this was diluted through share issue to employees or some investors.
---