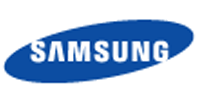 South Korean technology giant Samsung is planning to launch a smartphone based on its homegrown operating system Tizen in India and Russia in order to push to compete more directly in mobile software and services with Google and Apple, according to a WSJ report.
The company is yet to make any significant inroads in software and services that increasingly define the user experience on such devices. As of now, all its smartphones in the country are powered by either Android or Windows OS.
Samsung is planning an event in Moscow in the coming weeks to introduce a smartphone running on the Tizen OS. "The launch in Russia would be presented at an 'Unpacked' event, similar to the format that Samsung uses to unveil its flagship devices," read the report.
Earlier this year, in its attempt to distance itself from Google and enhance its software and services, Samsung had unveiled first smartwatches running on the Tizen platform. Among its other latest launches, Samsung unveiled Galaxy K zoom for photography enthusiasts that sports a 20.7MP camera and 10x optical zoom.
Last month, the company had also launched (after unveiling the same in Feb this year) the Galaxy S5 smartphone in 125 countries including the US, Europe, the Middle East, Latin America, and most Asian markets, including India. The smartphone had been priced at Rs 51,500 in the country.
---