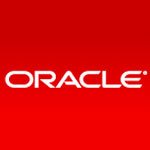 While India is under prepared to embrace Internet of Things (IoT), Oracle is giving Indian app developers a chance to be a part of the global IoT movement. The company has announced an 'Internet of Things developer challenge' for the same, which is open for entries until May 30, 2014.
"In this connected world, the proliferation of intelligent devices has created a market for entirely new solutions based on IoT technology. With the ever-increasing amount of data that is inherent in an IoT world, the key to gaining real business value is effective communication among all elements of the architecture. Developers can showcase their creative and technology acumen by building interesting applications for a wide range of embedded M2M systems, including healthcare, gateways, aggregation managers, and industrial automation, etc," the company said in a statement.
The challenge will reward Java developers who create outstanding applications using Oracle's Java-embedded technologies with devices, boards and other IoT technologies. The online challenge has two categories - students and professionals. Each team can have a maximum of three members. The teams will have to make a video presentation of the application and submit the source code.
Three teams from the professional category and one team from the student's category will win an all-expense paid trip to 'JavaOne 2014' that is going to be held in San Francisco, USA in September. In addition, the second and third prize-winners from the student's category will receive a laptop and a certificate exam voucher for $1,500 and $1,300, respectively.
Java offers comprehensive functionality for resource-constrained devices, with the highest level of functionality, security, connectivity and scalability in the industry. Cisco estimates that 50 billion devices and objects will be connected to the Internet by 2020. The IoT is the next technology transition where devices will allow users to sense and control the physical world.
However, IoT also has its drawbacks as it relies on technologies like Bluetooth or NFC that are not present in all budget smartphones; this tech comes only in high-end phones. That leaves only about 10 per cent of the phones used in India equipped to handle IoT products. The brighter side of being in this part of the world is that you can get a product developed at a much lower cost. And until your product sets the ball rolling, if you have an IP, some enterprises may be interested in integrating your tech in their products which can be a primary revenue generator.
---