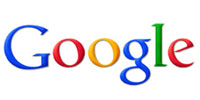 The Competition Commission of India has ordered a fresh probe against search giant Google Inc. for alleged abuse of its dominant position in the online search advertising space, according to a Times of India report.
The latest order came on a complaint by one Vishal Gupta against Google, Google Ireland and Google India alleging that Google AdWords accounts are extremely 'opaque and not transparent.' The complainant has alleged that several remote tech support companies, including his firm, had been suspended from the AdWords programme to promote Google's own activities in an unfair, discriminatory and uncompetitive manner.
In September 2012, the complainant's group of companies had resolved to set up an RTS business and an AdWords account was opened and activated on January 2013.
"Google's practices towards AdWords customers, such as the remote technology support (RTS) firms in this case, need to be investigated," the Commission said.
The AdWords programme, which allows Google to sell keywords to advertisers and display them in the form of short ads online, is a big money spinner for the company.
Google has been facing headwinds globally over similar charges given its dominant position as an internet search engine and this case marks one such instance where it got into the cross-hairs in India. In February, Google had settled an anti-trust case with the European Commission, as part of which, it had agreed to display results from at least three competitors, every time it displayed results of specialised searches.
Earlier this year, CCI had imposed a fine of Rs 1 crore on Google Inc. for not heeding its instructions. The case was related to alleged abuse of market power by Matrimony.com Pvt Ltd, which is behind properties like BharatMatrimony.com among others. A separate NGO Consumer Unity & Trust Society (CUTS) was also among the petitioners.
---