Komli Media rolls out mobile remarketing platform to help advertisers re-engage with their app users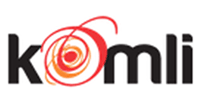 Digital advertising technology platform Komli Media India Pvt Ltd has launched mobile remarketing capabilities to its Remarketing Demand Side Platform (RDSP) which enabled digital advertisers and e-commerce players to convert their site visitors into customers. The new offering provides marketers and app developers an efficient and cost effective solution to re-engage with their users on mobile and web applications.
With this, marketers can reactivate their dormant app users or show highly personalised ads to re-engage with their existing app and web users to drive conversions from their mobile assets. It enables marketers to power advanced remarketing scenarios across display, social and mobile from a single cohesive, transparent interface, as claimed by Komli.
Also, the existing features like audience segmentation, campaign management, dynamic creative and advanced reporting can be easily extended to mobile campaigns without any custom code or SDK integration.

"The mobile remarketing solution combines the highly engaging nature of mobile with the performance driven DSP approach to make the most of this growing user base across all mobile platforms including smartphones & tablets on Android and iOS platforms. For mobile app developers- like gaming and messaging companies- Komli now offers a complete user life cycle management solution across branding, new app installs and remarketing for dormant users," said Ashwin Puri, VP - remarketing and mobile, Komli Media.
The new solution has been used by several of Komli's existing remarketing customers in beta, and the company claims it is already driving significant revenue and order volume.
Komli has also released a whitepaper titled 'Mobile Remarketing Challenges and Opportunities' by surveying marketers across India and Southeast Asia. It reveals that mobile is driving 30 per cent of the traffic in India and Southeast Asia but contributing to only 20 per cent of the total transactions. About 60 per cent of the marketers who don't have an app plan to build one in the next 12 months.

"In the next 12 months, for e-commerce and OTA customers, we see over 50 per cent of traffic and transactions coming from mobile and hence remarketing on mobile is going to be key to scaling the business," revealed Puri.
Komli offers solutions across display, mobile, video, social, search and data for advertisers, agencies and publishers. Its offerings include a real-time-bidding (RTB) performance advertising platform called ATOM that integrates audience data to improve return on investments. Headquartered in Mumbai, the company has more than 400 employees across 18 offices in India, Australia, New Zealand, Southeast Asia, the Middle East, Hong Kong and North America.
In October last year, the firm had raised $30 million in its Series E funding led by Peepul Capital with participation from existing investors Norwest Venture Partners, Nexus Venture Partners, Helion Venture Partners and Draper Fisher Jurvetson. Recently, Komli's CEO Prashant Mehta had stepped down from his role, and currently co-founder Amar Goel holds the CEO's role.

---