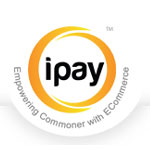 While people who do not have access to internet or don't trust online payment gateways lose out on the price benefit that e-commerce companies offer, serial entrepreneur Krishna Lakamsani has founded iPay, a hand held tablet to bridge this gap. The tablet, called 'business in box', is sold to mom and pop stores and housewives in order to enable them to take orders from potential customers in their vicinity.
The tablet, which is built in-house, is patent pending and has an e-commerce platform loaded on it. Minimising the gap between e-merchants, retailers and end users, the platform has integrated with all mobile operators; DTH operators; bus ticket, flights, and hotel inventory aggregators; manufacturers; as well as large distributors, etc.
How it works?
When a buyer goes to purchase an item or book a ticket, he/she will have to provide his/her contact details to the retailer. As soon as the retailer enters the contact details, the buyer will get a call (from a dedicated call centre) to ask for his/her requirements and the order is placed immediately. The buyer has to pay the amount to the retailer upfront, post which both the buyer and retailers get an SMS confirmation of the order. For the buyer's security, retailer will give them a receipt for the purchased items, that can be picked at the buyer's desired time.
Lakamsani claims that the device is very intuitive and does not require training. "Technically, the retailer is selling online goods and services to end consumers without knowing how to even spell, while e-merchants are reaching to thousands of offline customers whom they never imagined to reach," he said.
Claiming to be very quick at upgrading technology, Lakamsani added, "We had put up an advertisement in a leading Telugu newspaper which helped us generate traffic of over 5,000 visitors. Though the web servers became slow, our technology team upgraded our private cloud within 10 minutes."
However, he does not believe in cash-on-delivery (COD). The payment has to be made upfront and not at the time of delivery. "The COD model accounts for 60 per cent of the e-commerce revenues, but four per cent of it go in solving problems associated with the COD model itself. In spite of solving these problems, 30 per cent of the purchases are still abandoned at the payment stages for various reasons. About 95 per cent of all transactions are in cash, which is a challenge for e-merchants." He also pointed out that e-commerce players are running behind the two per cent (25 million) population that has access to internet.
Rapid expansion
Through direct sales agents, in the last seven months, the company claims to have signed up 500 plus 'hi-tech' retailers and has completed over 17 lakh transactions from more than six lakh consumers. The total GMV has been over Rs 17 crore, according to the company.
While retailers earn 2-4 per cent of the transaction, the company earns revenues by charging a fee from the merchants, as well as by selling the tablets, that are priced at Rs 8,888.
Presently, the reach of iPay is restricted to 120 locations within Hyderabad. Currently, 50 merchants are using the platform and he is looking to add 250 more in a year. It has more than 500 retailers using its services and is eyeing to take this number to 35,000 in Andhra Pradesh alone in less than two years time. The company wants to create a cluster in each state and move to the next, and will be targeting metros simultaneously.
Among others, it will introduce money transfers between users on its platform within a month. Since KYC norms have to be complied for the money transfer, iPay will handle only up to Rs 5,000 for the same.
Hyderabad-based IPay Tech (India) Pvt Ltd, the company behind iPay was bootstrapped by Lakamsani with a personal investment of $1.3 million. He mentions that the company is looking to raise about $3 million in funding in the next six months, and hopes to achieve break even by 2015.
(Edited by Joby Puthuparampil Johnson)
---