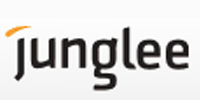 Junglee.com, the price comparison site owned by Amazon.com Inc, the largest e-commerce company in the world, is slowly pivoting to horizontal-commerce marketplace, which has already started enabling direct purchases via its site for categories like books and electronics. Users can now buy products directly on Junglee using the 'Pay with Amazon' service that allows users to make the payment using various methods already associated with their Amazon account.
The development was first reported by MediaNama.
Launched in 2012, Junglee.com is an online shopping service that enables customers to find and discover products from online and offline retailers in India, and also from its parent site Amazon.com. Until today, consumers couldn't buy directly from Junglee and the site simply puts the users in touch with sellers by directing them to their websites, displaying their customer service phone numbers and providing their physical store locations so that they can buy the products directly from the respective sellers.
Sellers can upload their catalogue and the site displays their ads to Junglee's customers (any visitors) when they shop for those particular products or related products. There is no minimum or maximum limit on the number of listings that sellers can create and sellers have the option of setting their product ads to 'inactive' or 'active' whenever they want from the 'account info' page (that displays the product ad status) under the settings tab. The company has also integrated Amazon's customer rating and reviews database with that of Junglee's for the benefit of the buyers.
Early this year, Junglee.com entered into a strategic partnership with Quikr.com, an online classifieds site, to enable its users to find locally available pre-owned consumer electronics products on the portal. Displayed under the section titled 'Related Product Listings' on the product pages of Junglee.com, consumers will be able to view relevant classifieds for other similar pre-owned products, based on their current location.
---