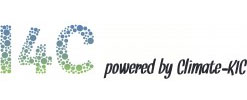 A clutch of top executives from global companies including Persistent Systems, Intel Ventures India, Zensar and Deloitte have joined forces to launch a new startup accelerator, called i4C, which will focus on scouting and mentoring innovators to enhance the product innovation market in India, according to a PTI report.
A non-profit organisation, i4C (which stands for Inter-Institutional Inclusive Innovations Center) will search for technology innovations in the areas of healthcare & diagnostics, water & energy conservation, IT, engineering, environment, defence, and agriculture. It could not be immediately ascertained if i4C will also follow the same working model of a typical startup accelerator.
"The primary objective of i4C is to scout, showcase and mentor technology innovators and help them market their products, which have the potential to positively impact the lives of people," said Anand Deshpande, CMD of Persistent Systems, and founding director of i4C.
"We want to help 'productise' 100 innovations in the next three years. Innovators face a number of challenges ranging from funding to patents to right mentors and this is where we want to help," i4C co-founding director Arun Jamkar added.
Recently, IIM Ahmedabad's tech incubator Centre for Innovation Incubation & Entrepreneurship (CIIE), along with US-based investor Village Capital, launched a premier acceleration programme, called the Last Mile Access Accelerator, aiming to help scale innovative enterprises that are increasing access to under-served populations.
---