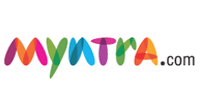 Bangalore-based fashion apparel and accessories e-tailer Myntra Designs Pvt Ltd is planning to set up brick-and-mortar stores across the country next year to enhance its private label brands, says a report by The Economic Times, quoting its chief operating officer Ganesh Subramanian.
Myntra recently announced that it would introduce plus-size clothes for women, which are priced between Rs 900 and Rs 2,500. The company, which would add men's plus-size apparel later this year, will sell the products under its own brands including Dressberry, D Muse and Roadster.
"We are looking to go offline for pure brand-building, not to increase sales. We will start by opening one Roadster shop each in Mumbai, Delhi and Bangalore and later venture into other towns and cities," said Subramanian.
The development comes even as Myntra's proposed merger with Flipkart, the largest e-commerce company in India, has hit shaky waters. Early this month, Subrata Mitra, partner at Accel Partners, one of the three common investors in both the ventures (the other two being Tiger Global and Sofina), revealed that the merger seems uncertain as Myntra wants to operate independent of Flipkart post merger, and also wants a cash infusion of $150 million into the company.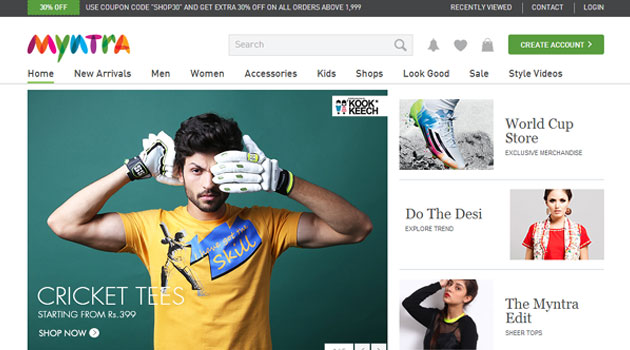 In Feb this year, Myntra had raised $50 million (about Rs 300 crore) in a financing round led by Premji Invest, along with new and existing investors. Since its launch in 2007, the company has raised close to $125 million from investors, including Accel Partners and Tiger Global. Myntra is currently being probed by the Enforcement Directorate of India for possible violations of foreign direct investment (FDI) norms.
According to the ET report, Myntra's smaller rival DoneByNone is also opening to open physical stores in six months. The firm will start with Delhi and then will expand the stores to Mumbai and Bangalore, according to Amarinder Dhaliwal, CEO of DoneByNone.
---