VentureNursery, an angel-backed startup accelerator programme launched in March 2012, has revealed the names of the two startups graduating its fifth batch. The programme, which had started this month, will complete in August. The two startups are HotelsAroundYou and FindUrClass.
The incubator claims to have received over 550 applications from multiple cities, a majority of which were from Mumbai, Delhi, Bangalore and Pune, while nearly 30 per cent of them were from tier-2 cities like Lucknow, Kanpur, Bhopal and Nagpur. There were four startups in the last batch of the accelerator - InvenZone, SeekSherpa, Supply Chain Exchange and TheLifeCard.
Here's a quick look at the startups from the latest batch: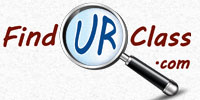 FindURClass: A search and discovery platform that enables hobby class seekers to select a class and book it online. The search can be based on interest, location, age and price of the class. Schedules, pricing, images and descriptions, along with reviews and ratings are made available to the users. The startup is founded by Rina Nathani who has over 12 years of experience in business consulting and product development at KPMG.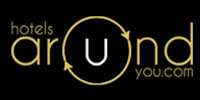 HotelsAroundYou:It is a service that allows customers to book hotel rooms at the last minute by curating the hotels, featuring limited location-based hotels and ensuring that users get the day's best price for a hotel. The company is also working on launching its mobile applications. Currently, it offers a wide range of hotels in Mumbai and is planning to expand to other cities soon. The platform is co-founded by Harsha Nallur, an MBA graduate from the ISB; Mohsin Dingankar, a graduate from the University of California, San Diego; and Animesh Chaudhary, an engineering graduate from Mumbai University.
---