Digital payment industry to cross $20B by 2014 end led by online travel booking, financial services & e-tailing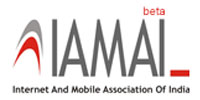 The digital payments industry is expected to grow at 40 per cent to reach Rs 120,120 crore ($20 billion) by the end of this year, according to a report by Internet and Mobile Association of India (IAMAI). Among the many use cases, online travel booking, financial services and e-tailing are the main purposes for using different modes of digital payments.
"Online travel industry, which includes air & train ticket bookings, hotel accommodations and tour packages contribute nearly 60 per cent of the digital payments. This is followed by financial services that comprises of online mobile recharge & DTH service, online tax filing, payment of insurance premiums, gas & electricity bills and e-tailing," the report stated.
"Digital downloads including downloads of eBooks, music, movies, etc. and other online services including websites for searching jobs, real estate and matrimonial contribute four per cent and two per cent respectively," it further stated.

The report also finds that the top four metros which include Delhi, Mumbai, Kolkata and Chennai are approximately 60 per cent of the total digital payment gateway market size. Next four metros - Bangalore, Hyderabad, Ahmadabad, Pune together contributes only 25 per cent to the total market size.
The digital payment industry was pegged at Rs 85,800 crore as of December 2013, according to a report by IAMAI, the Payments Council of India (PCI) and IMRB. As per the report, there has been a compounded annual growth rate (CAGR) of 10 per cent between 2010 and 2013 in payments made through digital means that includes payments through credit or debit cards, net banking and payments using mobile wallet, pre-paid cash cards and immediate payment systems (IMPS) over the internet and does not include remittances.
"Out of around 800 million online transactions made in 2013, nearly 53 per cent of the transactions are made using credit and debit cards. The volume of online payments made through credit cards is only 21 per cent while debit cards constitute 32 per cent of the payments," the report said.

---