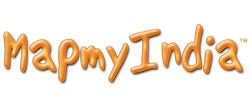 At least two of the three venture capital investors of Delhi-based C.E. Info Systems Pvt Ltd, a provider of online maps, geographic information system and navigable map solutions under the MapmyIndia brand, are in talks to exit the company, sources privy to the development told Techcircle.in.
The firm counts four external investors including three VC firms Lightbox Ventures, Nexus Venture Partners and Qualcomm Ventures. It also has a strategic investor in the form of Zenrin, a Japanese firm engaged in the production and sale of the database of maps.
MapmyIndia has attracted four rounds of funding between 2006 and 2011 totalling over $42 million from investors like Kleiner Perkins Caufield & Byers (KPCB), Sherpalo India Advisors, Qualcomm Ventures, Nexus Venture Partners and Zenrin Co.
In April this year, Lightbox Ventures acquired stake in the company held by Sherpalo India Advisors and KPCB as part of a larger synthetic secondary transaction for a clutch of portfolio firms. When contacted, Krishna Vinjamuri, principal at Lightbox Ventures confirmed that the firm is in talks to exit MapmyIndia. "As a financial investor, we have to show liquidity to our own investors. We invested in the first round in 2006 and MapmyIndia has done very well. Other investors will also be happy to exit as we need to return the money to our LPs," he said without sharing names of the prospective buyers.
An email query sent to Nexus Venture Partners' spokesperson did not elicit a response while Qualcomm Ventures' spokesperson said the firm is not actively looking to exit yet even though its investment has also matured. Karthee Madasamy, vice president & managing director – India and Israel, Qualcomm Ventures said, "We are not intending to exit from the company unless the offer is irresistible."
Rakesh Verma, co-founder & CEO of MapmyIndia, said the company does not have any immediate plans to go for an IPO, which could provide an alternate exit option to its VC investors. Moreover, the firm is not looking at any funding as the company is profitable and growing with the help of internally generated funds.
He added that the funds raised from the last round are not yet exhausted and could be used 'in case of emergency'. However, the company is looking at strategic alliance for reaching international market through apps and SaaS model products that are in pipeline.
MapmyIndia offers digital maps and data, GPS navigation and tracking devices, location apps and enterprise geographic information system (GIS) solutions. Its product range includes portable GPS navigator devices, in-dash navi-tainment systems, mobile apps and printed maps & books, among others.
In December last year, GIS software and solutions provider Esri India (a joint venture between NIIT Technologies Limited, and Esri Inc.) had entered into a strategic partnership with MapmyIndia to offer GIS solutions along with rich map data to enterprise and government customers. Simultaneously, it had also launched an application that enables location sharing called 'ReachMe' app. The app is an addition to the MapmyIndia SNT (Social, Navigation and Tracking) app family.
Among the other developments, the company also launched Explore, a social navigation app that enables its users to find millions of useful places of interest like ATMs, restaurants, petrol pumps, and hospitals, etc. around them.
Other navigation devices and solutions providers in the country include Garmin Corporation (a part of Garmin Ltd), Dutch navigation service provider TomTom and Google, among others. TomTom, which entered the Indian market in September 2011, strengthened its foothold in the country by updating its maps further and expanding to around 7,200-plus cities and towns for its VIA Series of portable navigation devices. The company also upgraded its MyTomTom mobile app for faster map downloads.
For more details of the proposed transaction click here.
---