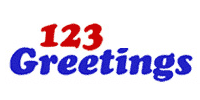 Intrasoft Technologies, which owns and operates the e-greeting cards and e-com site 123greetings.com, has reported 131 per cent growth in revenues to Rs 47 crore for the fourth quarter ended March 31, 2014, as compared to Rs 20 crore in the year-ago period. Net profit rose 35 per cent to Rs 99 lakh in the same period.
However, Intrasoft saw a decline in its profits to Rs 2 crore, down 33 per cent from Rs 3 crore profit in FY13. Its revenues for the full year ended March 31, 2014, rose 68 per cent to Rs 148 crore over the previous year.
Arvind Kajaria, managing director of the firm said, "The performance of the 4th quarter showed the continued growth in our e-commerce business. In this quarter there was an impressive growth in vendor tie-ups and addition of new customers. Our past investment in backend software and systems has yielded the anticipated results. As we continue to invest deeper into our services on a daily basis, our revenues and profits will continue to grow.
Intrasoft Technologies' wholly owned subsidiaries include 123Greetings.com Inc (USA), 123Greetings Singapore and One Two Three Greetings (India).
Intrasoft is one of the three public-listed internet firms in India (the other two being Just Dial and Info Edge India, owner of Naukri.com). It generates revenues primarily from online advertising and online retail sales.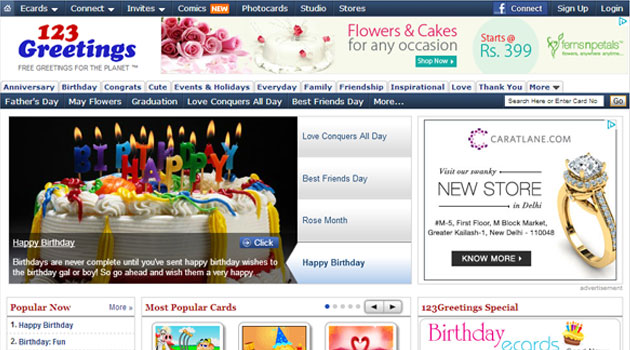 Operational highlights
123Greetings Store's online gifting e-commerce business shipped a total of 88,617 orders during the quarter, more than double of 43,644 orders in the same quarter last year. This averaged approximately 985 orders/day, as compared to 485 orders/day in the corresponding quarter last year.
As on March 31, 2014, 123Greetings Store's product catalogue had 129,129 products, which were listed at 554,397 places across its website & other marketplaces.
123Greetings Store had an active base of 975 vendors as compared to 456 vendors in the corresponding quarter of last year.
74.05 lakh visitors accessed 123Greetings' website via handheld devices as compared to 40.10 lakh in the corresponding quarter of last year, registering 84.6 per cent growth.
123Greetings mobile apps were used to send 105,749 e-cards by its users versus 70,962 during the previous quarter, delivering 49 per cent growth.
123Greetings Studio, the content crowd-sourcing platform delivered 1,210 additional e-cards during the quarter, versus 715 in the corresponding quarter of last year, showing a 69 per cent growth.
---