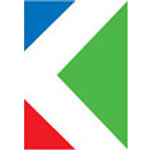 The government of Kerala is rolling out a $1.6 million (Rs 10 crore) angel fund to support innovative startups based out of the state this financial year, according to a Hindu Business Line report citing Kerala State Industrial Development Corporation's (KSIDC) managing director Aruna Sundararajan.
KSIDC will also partner with Kerala Financial Corporation (KFC) to welcome private venture funds to the state.
"The corporation would offer a maximum seed capital of Rs 25 lakh each for innovative projects. The funding is not limited to IT-based initiatives but anything where there is some innovative component," Aruna said. "We want professional entrepreneurs and investors, who have become angel investors, to hand-hold these entrepreneurs (in Kerala). KSIDC would provide matching funds as part of the partnership," she added.
Last year, Kochi-based tech business incubator Startup Village had launched a $10 million VC fund. Another angel network called Mallu Angel Network in the lines of Mumbai Angels is headed by Infosys co-founder Kris Gopalakrishnan.
Also, previously the Ministry of Science and Technology and the Kerala government had allocatedRs 75 crore each for Startup Village to enhance its infrastructure.
(Edited by Joby Puthuparampil Johnson)
---