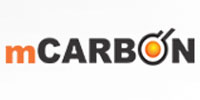 Noida-based mobile VAS (value added services) provider mCarbon Tech Innovation Pvt Ltd has launched an over-the-top (OTT) call management app for telecom service providers to offer call filtering, setting profiles, visual voicemail, SMS screening, push notifications and other phonebook utilities to their subscribers.
mCarbon claims that this app supports a range of standard mobile telephony capabilities and can supports all leading mobile operating systems, including iOS, Android and Windows. It works over Wifi as well as 3G & LTE mobile networks even when subscribers are on international roaming.
The app can be branded by mobile operators and downloaded by subscribers through app stores. "Advanced call management app brings over-the-top (OTT) speed and innovation with network control and QoS under one umbrella, which individual OTT apps can't achieve. This will help operators engage more with subscribers, own their service experience and get additional data revenues," said Rajesh Razdan, co-founder & CEO of mCarbon.
mCarbon was founded in early 2008 by Brijmohan Mahendru and Razdan, both former employees of Bharti Telesoft. The company has developed Greenroom, a 'network applications store' that enables operators to launch multiple products (in diverse consumer segments including voice, data, SMS, etc.) at reduced time and costs. The company's offerings include call manager (for call scheduling), call/SMS filter, SMS analyser (analytics on SMS) and Channel 99 (managed WAP magazine).
Last year, mCarbon introduced one of its kind USSD gateway (unstructured supplementary services data, a protocol used to communicate with the service provider's computers) on the cloud to ensure fast and easy rollout of interactive services for telecom operators.
mCarbon counts among its key clients leading telecom companies, including Bharti Airtel, Idea, Vodafone, DoCoMo and MTS, and it claims to be servicing a telecom subscriber base of over 400 million in India. It has recently forayed into neighbouring geographies like Bangladesh and Nepal and is looking to enter Africa soon.
In 2009, mCarbon had raised an undisclosed amount in Series A funding from Canaan Partners.
---