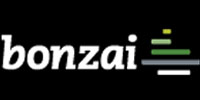 Mumbai-based Bonzai, a do it yourself (DIY) ad creatives' tool for mobile and tablet devices has recently expanded its operations to Australia and New Zealand, Bonzai's co-founder Sameer Shah told TechCircle.in. The three year old startup has an office in Singapore through which it caters to the Southeast Asian market, besides India.
While the basic tool remains the same in most markets, there are certain changes in terms of format for the overseas market. For instance, the format used by a leading publisher in Australia is OTP, which is not the case in India. Presently, the firm has about 10 clients, including six from India and four global players. It claims to have helped them create and engage on about 50 ad-campaigns.
"Our customers include leading brands like Bose, Flipkart, Microsoft, Mahindra, Globe TV, Unilever, Madhouse India, Interactive Avenues, ESPN Cricinfo, Times Internet Ltd, and Mobilewalla," said Rahul Pandey, another co-founder of the company.
Since there is no base fee, the firm works on a pay per use model. "We have a tool for everyone to use. As the campaign goes live, we charge based on the number of impressions. So, based on the volume it varies from 80 cents to 30 cents per impression but a client has to make a minimum bill of $2,000. More the campaign impressions, lesser is the price," Shah explained. He claims that his clients have seen a ROI of 2X and mentions that the startup has been cash positive in the last two financial years.
The company had recently appointed Bangalore-based Master Key Holdings to raise Series A funding for spreading its presence to mature markets like the US and parts of Europe. In those markets, it will compete with players like Banner Ads, Celtra, Crisp Media, Phluent, among others. According to the founders, the market for digital creative worldwide is more than $5 billion.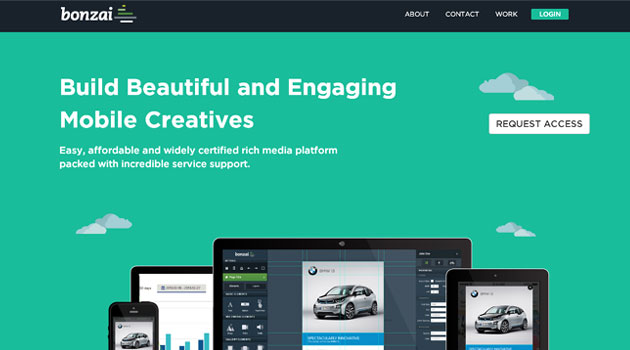 Bootstrapped in 2011, Bonzai is a self-service drag and drop offering that allows marketers and advertisers to create ad units for mobile devices without using a single line of code. The company claims that it has tried and tested templates for every sector & industry, and can gauge customer engagement. Besides, it has rapid creative testing that it claims saves hundreds of thousands of dollars on poor performing creative. The tool also tracks the user's journey and gives a holistic post click view that allows marketers to arrive at campaign insights.
Speaking on the rationale behind launching this product, Shah and Pandey- who were a part of Network 18's division Mobile 18- said, "Creatives in the mobile space are an afterthought. Agencies often get very little time to execute great creative work. To add, legacy creative assets (flash and gifs) from the online world do not work on mobile and tablets. Mobile offers an unparalleled creative canvas but is difficult and messy to execute with fragmentation in standards, devices, OS versions etc. Marketers, therefore, lack focus on the impact of creative and end up executing ideas that do not work well."
According to the founders, adoption of the medium by the brands is also a challenge. "Brands are still stuck in the online world and have not transitioned as fast as consumers have adopted the mobile world. They are not spending sufficient resources on building the right creatives for the medium, in the process killing their campaign performance," Pandey explained.
"In the coming years customers will interact with more smart devices like glasses, watches, car systems to name a few. We will help marketers interact and engage with their audience in a better manner with immersive experiences in this multi screen world," concluded Shah.
---