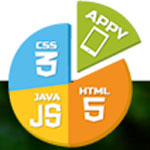 Noida-based ONS Interactive Solutions Pvt Ltd, which offers a cloud-based do-it-yourself (DIY) app developing platform Appy Pie has rolled out a new platform for users to create mobile games for free. The firm is also looking to launch an ad network later this month exclusively for developers that will enable them to publish their ads.
Appy Pie, which had launched the beta version of the mobile game builder in January this year, claims that more than 800 games have been developed on the platform so far, with the most popular game being Flappy Bird. Currently, the platform has six game templates to choose from, including fly & shoot, casino, tic-tac-toe, basketball, action and Flappy Bird.
With the Game Builder, designers can create mobile game in three simple steps. Once the game is complete, they can publish them on Google Play and iTunes App stores (pending respective approval). Additionally, users can publish their game in the Appy Pie Game Arcade and instantly test their games via developer testing links. Users can also monetise their game.
Appy Pie platform supports multiple languages, including French, Spanish, German, Dutch, Chinese and Russian. A freemium platform, Appy Pie charges a subscription fee from users. According to the company's founder Abhinav Girdhar, Appy Pie is getting 4,000-5,000 visitors daily, most of who come from North America and Europe. He said the firm has already received $30,000 in subscription fee since the launch of the game builder.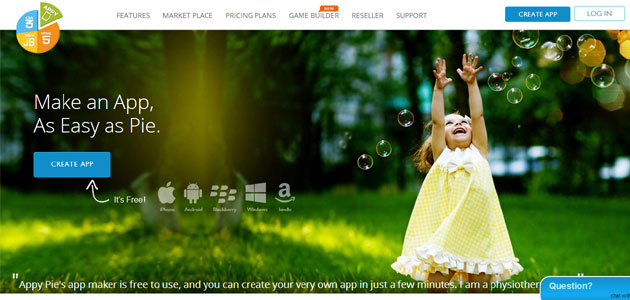 "Appy Pie's driving mission is to make the entire app creation process effortless and enjoyable," said Girdhar. "The public launch of Game Builder is an extension of that goal and we are looking forward to seeing the plethora of mobile games generated on our Game Builder platform, the world's first cloud-based mobile game creator with HTML5 technology."
Founded in January last year, Appy Pie enables anyone (even people with no technical knowledge) to create advanced mobile apps online. It also allows them to monetise their games/apps by deploying them on iTunes, Google Play and the Windows Phone stores. Girdhar holds a BSc (Honours) degree in Information Systems Engineering from University of Westminster, London.
In August last year, the company had raised $10,000 from Kickstarter, a funding platform for creative projects in sectors like technology, arts and films.
---