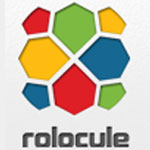 Pune-based gaming startup Rolocule Games Pvt Ltd that has developed games like Flick Tennis, Super Badminton, Motion Tennis, among others, is all set to launch three more games in the arcade genre, its co-founder Anuj Tandon told TechCircle.in.
The company had earlier launched 'Rolomotion', a patent-pending technology that precisely tracks various movements of smartphone and allows users to play games using natural motion gestures on television. According to the company, this technology disrupts the traditional casual motion gaming market and converts the smartphone to a portable motion gaming console.
The first Rolomotion-powered game Motion Tennis was released on the Apple's iTunes App Store last year and immediately became one of the top 100 grossing games in over 65 countries.
"We are gearing up for the release of our next three games on the iTunes App Store that users will be able to play using Apple TV," said Tandon. "We are also working to bring this technology on the Android platform with Motion Tennis, which users will be able to play using their Smart TVs," he added. The company is also launching the beta version of the Android apps of its existing games in India next month.
Basically, Rolocule is adopting the living-room strategy and making gaming more social. Apple has sold 29 million smart TVs and there are 225 million smart TVs working on Android with a growth rate of 40 per cent.
The company had earlier raised angel funding from Mumbai Angels and Blume Ventures, and also received seed funding from CIIE (Centre of Innovation Incubation and Entrepreneurship) at IIM-Ahmedabad.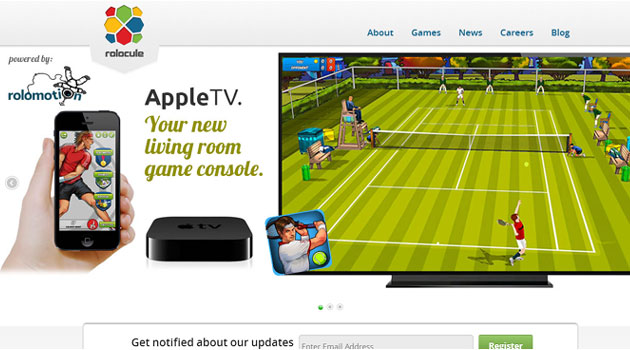 Tandon mentioned that the company is already in talks to raise its Series A round of funding this year. While he did not reveal further details, he added that the funds will be used to improve the company's marketing strengths and execution capability. For the same, the company will look at hiring more staff that will help it develop more games at any given time. Presently, the company has about 20 employees – 12 are engineers, five artists, a game designer and game producer.
Its games have seen four million downloads and the founder is hoping to see a 2x growth. Lately, there has been a change in the revenue model of the company. While earlier it charged $2-5 for downloads, the company is now allowing users to download the games for free and generates revenues through in-app purchases, besides advertisements. "About 85 per cent of the revenues generated by gaming companies are through in-app purchases," explained Tandon.
Rolocule Games was started by Rohit Gupta and Tandon in 2009. An MS in Computer Science from Columbia University, Gupta had previously worked with companies, including Cradle Technologies, Infosys Technologies, Columbia Business School and Electronic Arts. An alumnus of Pune Institute of Computer Technology, Tandon had worked with Infosys and Tech Mahindra before setting up Rolocule.
---