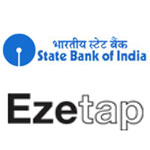 State Bank of India (SBI) has chosen Bangalore-based mobile payments service provider Ezetap Mobile Solutions Pvt Ltd to launch the largest mobile Point of Sale (mPOS) deployment in India till date. The 'made in India' solution will be made available to customers of the bank and its associate banks across the country. SBI plans to deploy 5 lakh mPOS terminals within the next five years.
The selection of Ezetap was made by SBI after a formal tendering process.
"Mobile POS has the power to transform payments and commerce in India. It can be deployed easily and at low cost. We are pleased that we are able to launch a globally-recognised solution that is also made in India," said S.K. Mishra, deputy MD, SBI.
"In addition to building India's largest merchant acceptance network, the SBI-Ezetap platform also allows us to provide many value-added services for merchants and consumers from a single, secure POS device and application," he added.
Although India has more than 300 million unique credit and debit cardholders, the acceptance infrastructure in India and similar emerging markets has lagged. However, with smartphones and tablets becoming cheap and pervasive, the mPOS market is expected to grow exponentially and account for a significant percentage of transactions.
Ezetap was founded in 2011 by Abhijit Bose (CEO) and Bhaktha Keshavachar (CTO). The Ezetap solution turns any merchant's mobile device into an intelligent point of sale that is able to read all cards and complete a full spectrum of financial transactions, including credit card sale, real-time bill payment and ATM cash withdrawals or deposits.
This solution comprises a secure and lightweight card reader, a configurable mobile app and a flexible platform that allows Ezetap to provide customised value-added services and integrate to a merchant's existing systems. The Ezetap Card Reader can connect to a mobile device via Bluetooth, USB or audio jacks.
In March this year, the company had raised an undisclosed amount in funding from American Express, to accelerate its global growth across Asia and Africa. This funding had come just a month after the Bangalore-based company bagged $8 million in a Series B round of funding led by Helion Venture Partners, with participation from existing investors Social+Capital Partnership and New York-based Berggruen Holdings.
"SBI can change the landscape of commerce in India by ensuring ubiquity of electronic payments in every corner of the country. Being chosen by SBI is a validation not just of the solution that we have built, but also of our ability to scale and support the largest bank in the country," said Bose.
Last year, the firm launched a mobile POS device priced at $50. As of March 2014, Ezetap claimed to have deployed over 12,000 mPOS devices across Southeast Asia and Africa, and expects the number to cross 100,000 in 12 months. The firm currently serves companies in e-commerce, bill payment & collections, insurance, FMCG, restaurants & hospitality, retail, taxi services and organisations focused on financial inclusion.
Earlier this month, the company acquired Clinknow, a provider of loyalty platform for retailers, for an undisclosed amount.
---