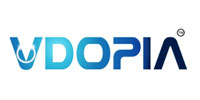 Digital advertising and video monetisation platform Vdopia Inc. has appointed Daniel Ahiakpor as its vice president for business development- a newly created position in the company's New York office. In his role, Ahiakpor will be responsible for developing and striking key publisher and mobile-app partnerships for the company.
"Ahiakpor will be an important addition to our New York operation as we ramp up our mobile video programmatic buying and selling capabilities," said Chhavi Upadhyay, co-founder and CEO, Vdopia.
An advertising technology professional with over 12 years of experience, Ahiakpor joins Vdopia from Adap.tv (an AOL Company), a video ad exchange platform where he led the company's North American publisher platform business as senior director/head of publisher platform sales. He had earlier also worked at companies like ScanScout (sold to Tremor Video), Yahoo, Fox Interactive Media and Providian Financial (now owned by JPMorgan Chase). He holds a BA in political science from New York's Hunter College and is also pursuing his MBA from New York University's Leonard N. Stern School of Business.
As part of its global growth plan, Vdopia had introduced the global operations and media hub in Gurgaon and infused new talent in local and global teams. Last month, the company had named Farzad Jamal as VP for Europe; Narayanan Iyer as senior director of finance and Ajay Prakash Mishra as director of operations for APAC.
"Vdopia's recent senior hires represent an infusion of new talent and energy into its expanding offices as it continues to develop solutions supporting advertisers who seek more efficiency and reach across all platforms," the company said in a statement.
Set up in 2008 by Stanford and IIT graduates Chhavi, Srikanth Kakani and Saurabh Bhatia, Vdopia is a mobile and online video advertising platform. Its key clients include companies such as eBay, NDTV, BharatMatrimony.com, Emirates, General Motors, Hewlett-Packard, ICICI Bank and Idea Cellular, among others. Headquartered in Silicon Valley, the firm also has offices in Fremont, New York, Los Angeles, Chicago, London, India and Singapore.
The company mainly competes with players like Komli Media, Ozone Media, Tyroo and more. In December 2012, it had raised $3.4 million in private offering from an unnamed investor.
---