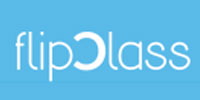 Bangalore-based Flipclass.com, a marketplace for home tutors that also allows parents to check their kids' performance through its platform, is in advanced talks with institutional investors to raise $4 million in its Series A round of funding, the company's founder and CEO Vineet Dwivedi told Techcircle.in.
The company has not appointed a financial advisor for the same, and is approaching the investors directly. "About four institutional investors have showed interest. One of them is willing to put in the entire amount while others are willing to co-invest," mentioned Dwivedi, who did not wish to name the investors.
The funds will be deployed in expanding the company's offering into major cities in the country including Hyderabad, Delhi, Pune and Chennai. It will also be used in acquiring content and expanding the technology team.
"We will enter each of these cities in a gap of two months," said Dwivedi. "The company is aiming to achieve operational break even in each of these cities in six months," he added.
While the capital is expected to be deployed across two years, Dwivedi is eyeing a customer base of 1 lakh in the next five years with a presence in 50 cities across the country. "The market for this product is huge. Tutoring in India is a $20 billion market, and the highest propensity to spend on education is as high as 25 per cent of the parent's annual income," he said.
Using tech to organise tutoring
Bootstrapped in June 2013 with a seed capital of Rs 50 lakh raised from friends and family, Flipclass provides qualified, background checked and trained home tutors in Bangalore. It also provides a platform for the parents to check the progress of their wards.
"Through technology and standard teaching material & process, the learning outcomes are defined and tracked by the platform, while home tutors are used to facilitate learning. The student's assessment on the platform is used to guide the tutors to ensure the required learning outcome," explained Sidharth Gurjar, marketing manager of Flipclass.
The company offers an app through which students are connected 24x7 and can get access to live help. The app also enables them to chat with other students and form groups, conduct quizzes, live contests, take tests, play games and watch videos.
It claims to have more than 500 tutors and 200 students in subjects like mathematics and science for classes 1-12, as well as for languages like Hindi, English, Spanish and French. While most of its customers are parents of school going children, some of them are adults looking to learn new languages.
Business model
The tutors need to pay a registration fee of Rs 2,000 as well as a platform and printed material (in the form of notes) fee of around Rs 6,000 per annum. The content/notes are either leased or licensed.
For the students, depending on number of hours one is asking for per month, the charges vary from Rs 3,000 to 40,000 per month. The founder claims of having a run rate of Rs 1 crore per annum and a margin of around 25 per cent. As of now, the startup claims to have completed 5,000 hours of tutoring.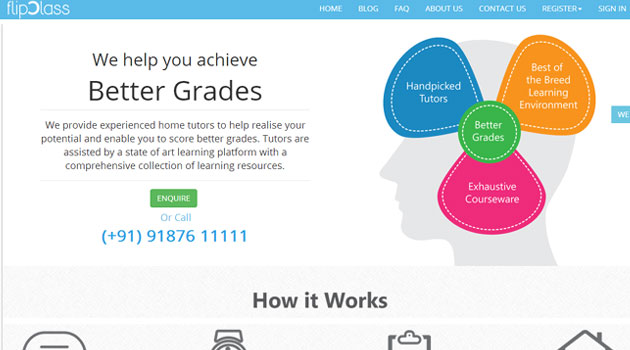 Founders troth with education space
Dwivedi, a serial entrepreneur, had earlier founded several ventures in the online education space. His first venture Amogha developed algorithms for non-GPS positioning and used this in creating a vehicle/resource tracking system. Amogha was acquired by Xora, a mobile resource management company in August 2006.
Later, he founded Career Mantra which developed social & collaborative learning, assessment and self-paced/instructor-led learning using open source components. This one was acqui-hired by TutorVista. In parallel, he also developed e-training services for companies like Wipro, HP, Quest and Click & Buy to fund his product development, besides an online English dictionary called BeeDictionary.com.
At TutorVista, Dwivedi was responsible for driving traffic and conversion. This involved managing teams of developers, SMEs/content writers and vendors. He had earlier also headed Edurite.com, an education e-commerce portal of Pearson Education Services where he was primarily responsible for digital marketing, product management and strategy.
Startups in e-learning space
Last month, WizIQ had launched an online learning marketplace where teachers and educational organisations can publish massive open online courses (MOOCs) or paid courses for free, and offer their expertise to WizIQ's existing users. They also came out with live instructor-led learning.
In terms of funding, last month, Zaya Labs had received an undisclosed amount in funding from Pearson Affordable Learning Fund, while online test prep startup Embibe raised $4M from Lightbox and Kalaari Capital. Meritnation is one of the heavily funded companies that had raised multiple rounds from Info Edge with around $1.6 million coming in December last year.
(Edited by Joby Puthuparampil Johnson)
---