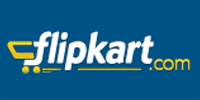 After rolling out Flipkart First, an annual subscription service for customers who wish to have access to a priority service, India's largest consumer e-commerce platform Flipkart.com is launching scheduled delivery for its customers in four cities including Bangalore, Delhi, Mumbai and Kolkata.
With this, customers can now choose a specific date and time for delivery of their Flipkart order which can be as early as the next day. The service is free of cost for Flipkart customers.
"Presently, it is available for the large appliances category and will get extended to other select categories with time," said Rahul Chari, VP – supply chain engineering of Flipkart. "Keeping customer requirements for a category like large appliances in mind, going forward the company will also offer its customers installation along with delivery during the pre-selected slots," he added.
The company had re-entered the large appliances segment with the launch of televisions in April this year and is now offering many other products in the category including air conditioners, air coolers, vacuum cleaners, lightings, iron etc.
The other services currently offered by the company include same day guarantee delivery, in-a-day guarantee delivery, try and buy service, in addition to Flipkart First. Earlier, Flipkart had announced same-day delivery in 10 major cities of India for an additional shipping fee of Rs 200. With this service, customers can place their orders by 12 noon on a business day to have their orders delivered to them by 9 pm on the same day. Currently this service is available in Bangalore, Delhi, Mumbai, Kolkata, Noida, Gurgaon, Faridabad, Manesar, Navi Mumbai and Thane, and will soon be scaled to other cities as well.
Launched in October 2007, the company is the most heavily-funded e-commerce company in India and claims to be offering over 10 million products cross more than 70 categories. Its technology enables 5 million shipments per month.
---