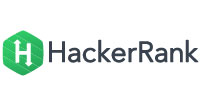 Bangalore- and California-based Interview Street Inc., which offers a technical recruiting platform for enterprises under the brand name HackerRank, has raised $9.2 million in its Series B round of funding from existing investor Khosla Ventures and US-based VC firm Battery Ventures. Peeyush Ranjan, VP (engineering-Motorola Mobility) at Google; Greg Badros, former senior director (engineering) at Google and former VP (engineering & products) at Facebook; and Dan Rubinstein, director (product management) at Facebook also participated in the latest round.
The company had previously raised an undisclosed amount in funding from Khosla Ventures.
Interviewstreet was founded in 2010 by Harishankaran and Vivek Ravisankar. Both hold B Tech degrees in Computer Science and Engineering from National Institute of Technology (Tamil Nadu). Prior to setting up the firm, Harishankaran was a software engineer at IBM, while Ravisankar worked as a software development engineer at Amazon.com.
The company offers a SaaS-based recruiting platform for screening technical candidates by testing them with programming challenges. The platform has two sets of users – its social platform is used by hackers in over 40 countries to hone their skills, while its enterprise version enables companies to screen candidates and conduct phone interviews with analytics and insights on top of it, in addition to giving an opportunity to host competitive programming contests.
The company claims that it brings more than 50,000 hackers each month into its site, and has been doubling its revenue each quarter since Q4 of 2013.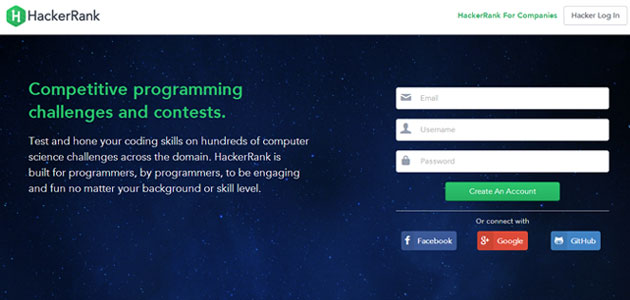 HackerRank mainly competes with UK-based Codelity and US-based HireVue. Codelity offers automated assessment tests and professional assessment services to help recruiters save hours of time in recruiting software developers, while HireVue is an on-demand video interview platform.
"We're improving the overall skill level of hackers across the world while helping companies hire the right programmers, in an efficient way that is fair to both sides," said Ravisankar. "As talent increase, products across industries ship faster. Essentially we are speeding up the world. This is like building a time machine," Ravisankar said.
"Software is eating the world and it's going to be a major part in every industry going forward. There is a massive opportunity here as the free market for tech talent catches up to demand. It will all come down to executing it right, and so far HackerRank is on the right path moving fast," said Vinod Khosla, founder of Khosla Ventures.
(Edited by Joby Puthuparampil Johnson)
---