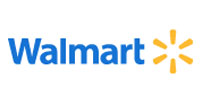 The world's largest retailer Walmart will roll out business-to-business (B2B) e-commerce operations in select locations in India next month even as it continues to study the environment for foreign investment in multi-brand retail in the country, according to a PTI report citing the company's chief of India operations Krish Iyer.
"E-commerce is a promising business to be in. We will launch B2B e-commerce in Lucknow and Hyderabad from July 1 and rolling out the facility across 20 stores in India would depend on the feedback and response from the two pilot programmes," he told the news agency.
The marketplace would allow other smaller vendors to sell to consumers through its website. This would help Walmart and take on its global arch rivals Amazon and eBay as well as local names like Flipkart and Snapdeal among others.
Walmart called off its six-year old 50:50 partnership with Bharti Enterprises last October and decided to operate wholesale stores independently in India. Bharti Retail continues to run 'Easyday' stores.
At present, "Walmart's focus in India would be solely on growing cash-and-carry business," Iyer revealed. "The wholesale business is estimated to be $300 billion and it is expected to become $600-700 billion by 2020."
In April, Walmart announced plans to open 50 wholesale stores in the next four to five years to expand its footprint in the country. Walmart operates wholesale stores under the brand 'Best Price' in India.
---