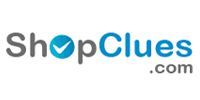 Online marketplace ShopClues.com has generated gross merchandise volume (GMV) of Rs 350 crore in FY14, according to the company's co-founder and CEO Sanjay Sethi. The four year old startup further claims of having 55,000 orders on a peak day with an average transaction of Rs 850 per order.
"About 25 per cent of traffic and 30 per cent of revenue comes from mobile, and we see this growing exponentially. We launched our customer-facing Android app two months back and expect 40-45 per cent of our revenues to come from mobile by the end of this fiscal," Sethi said. The company is also planning to launch an iOS app going forward.
The site currently offers 5.3 million products across 2,500 categories. According to the founders, ShopClues is positioned as a site that enables users to browse and make impulse purchases just like 'hangout places' with products in the range of Rs 50-1,500. This calendar year, the company is also launching the site in Hindi, Tamil and Gujarati.
Earlier this year, ShopClues integrated a wholesale marketplace to its platform to enable buyers to purchase bulk quantities of products at wholesale prices. Sethi claims that 25 per cent of the revenue comes from this section as many families buy items for a full month from the site.
"We expect to touch the Rs 1,000 crore mark by the end of the current fiscal. We became gross margin positive in November 2013 and expect to report positive operating margins as early as Q1 2015," Sethi said. "We will also launch factory outlets soon to allow brands to sell directly to their consumers," he added.
ShopClues was founded in 2011 as a managed marketplace e-tailer. It is backed by high-profile venture capital investors. Last March, it raised a Series B round of $10 million from Nexus Venture Partners, Helion Venture Partners and Netprice.com, a Japanese business group based in Tokyo. Earlier, Nexus Venture Partners led a $4 million Series A round in ShopClues that also saw the participation of an unnamed Asia-based VC investor.
Sethi said that though the company doesn't have any mergers in the immediate pipeline, they are actively looking for synergies in tech, marketing, logistics and payment space.
---