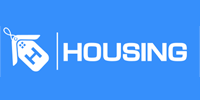 Mumbai-based real estate portal Housing.com (earlier Housing.in) claims to have more than 6,000 brokers in 25 cities. The portal is aiming at achieving break even in each of these cities in the next 18 months, according to the company's co-founder Advitiya Sharma.
The company, which had recently secured $19 million in funding from Helion, Nexus and Qualcomm Ventures, is planning to take its listings of 2,000 houses per day to 10,000 per day and reach a target of one crore listings in the next two years.
The firm recently added 12 more cities to its platform, including Ahmedabad, Indore, Jaipur, Thiruvananthapuram, Vishakhapatnam, Nashik, Vadodara, Mangalore, Trivandarum, Surat, Mohali and Vijaywada to take the total city count to 25. By the end of this year, the company aims at expanding its reach to 40 cities.
"Real estate is a very hyper local market. It's going to be a herculean task but we are all geared up. The services in each of these cities will depend on how real estate is poised in a particular location and the inventory available," Sharma said.
Housing claims it has already mapped over 80,000 houses in Mumbai, and over 50,000 houses in Bangalore. According to Sharma, this number constitutes more than five per cent of the total houses in both cities. Last year, the portal had launched land classifieds for farmers and has completed 10,000 listings for the same. "There was no portal that sells plots. So we launched a pilot in Hinjewadi in Pune and the response was fantastic. People were willing to pay up to Rs 10,000 to sell their plot. So we expanded this service in all the cities that we are present in," said Sharma.
Plans with its data science lab
The company has a dedicated Data Science Lab which sieves through mountains of data to develop indices and metrics that help identify consumer needs. With tools like heat maps, lifestyle rating, locality insights, child friendliness index, demand-supply tool, among others, it is trying to make finding a home that much easier. It now plans to add features like a social tool, housing estimate (allows a user to find the valuation of a house), old age friendliness, noise and pollution index as well as the probability of getting a girl friend (yup you read it right).
"We are structuring data and seeing the possible ways to use it and building algorithms and features that will answer questions which buyers never thought they could ask. Every new addition (of features) will involve maturity to the product and enable people to interact with the product and use it socially," said Sharma.
"Eventually, we plan to monetise the data generated through our tool. With use of demand supply tool, for instance, developers can either launch projects or market their existing projects in locations that don't have adequate supply. Builders need research and advisory. The opportunity is huge but we just need to figure out the best way to do it. Our distant dream is to become like an e-commerce player where buyers can simply add properties to their cart and buy it. We need to build greater confidence in people that will enable them to have confidence to make purchases on our portal," shared Sharma.
In June last year, the startup had raised $2.5 million in pre-Series A funding from Nexus Venture. Prior to that, it attracted two rounds of angel funding. In March 2013, the company raised angel funding from former Network18 CEO Haresh Chawla, immediately after securing an undisclosed sum from a group of angel investors, led by Zishaan Hayath, co-founder of the phone commerce company Chaupaati Bazaar (acquired by Future Group).
Online property search market is highly competitive with various players, including 99acres.com, IndianProperty.com, Makaan.com, Magicbricks.com, CommonFloor.com and Proptiger.com among others. Most of these firms have raised funding over the last couple of years.
---