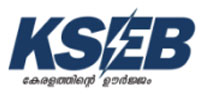 Six power sector-focused projects under development by ventures housed under Kerala-based Startup Village have been picked by Kerala State Electricity Board (KSEB) for funding to enable them to develop them as viable business models in the field of power generation, distribution and conservation.
The selected projects include an automatic power machine; eco solar water pump; drive & rack system for the ocean; floating solar plant; hydrogen stove; and energy from flowing water.
"KSEB has earmarked Rs 1.5 crore for funding different innovations for pilot runs and prototyping. We also want youngsters to come out with innovative ideas to promote solar energy," said Startup Village's chairman Sanjay Vijayakumar.
"They would also provide seed funds to ten final year projects of B.Tech students that have the potential to be developed as viable business models," he added.
Once the projects become viable business models, KSEB intends to replicate them across the state. The three projects selected last year were ArVo power generation scheme, developed by Point5 Technologies; Light Shaft online pokies (natural Lighting Solution) by PiBeam Labs Private Ltd; and Anwynrator (Turbine-less technology for harvesting energy from wind) by Techcraft Innovations.
The government of Kerala recently rolled out a $1.6 million (Rs 10 crore) angel fund to support innovative startups based out of the state this financial year.
Last year, Kochi-based tech business incubator Startup Village had launched a $10 million VC fund. Another angel network called Mallu Angel Network in the lines of Mumbai Angels is headed by Infosys co-founder Kris Gopalakrishnan. Also, previously the Ministry of Science and Technology and the Kerala government had allocated Rs 75 crore each for Startup Village to enhance its infrastructure.
---