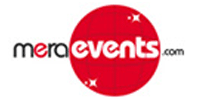 Hyderabad-based Versant Online Solutions Pvt Ltd, which runs event listing, event technology, promotion and ticketing platform MeraEvents.com, has raised $1 million (Rs 6 crore) from OMICS International, a top company executive said.
"This capital gives us additional resources to expand quickly and strategically into new markets, innovate rapidly and deliver on our vision. It will also help us raise $4 million more, which is likely to be sealed in the next six months to take MeraEvents to the next level," said Chennapa Naidu Darapaneni, founder & CEO of MeraEvents.
"Partnering with OMICS International is an additional value to the company and it gives us the global reach and utilising the technology of us for the 300 scientific and medical conferences planned by OMICS International during the year," added Naidu Darapaneni.
SubbaRaju Pericherla, founder & CEO of strategic & HR consulting firm CrossBorders, facilitated this transaction.
Founded in 2009, with a seed capital of $200,000, MeraEvents.com claims to be selling tickets worth more than Rs 1 crore per month and has associated with more than 13,000 event organisers across the country. It says it has provided technology solutions to more than 10,000 events during 2013-14 and targets 25,000 events for 2014-15.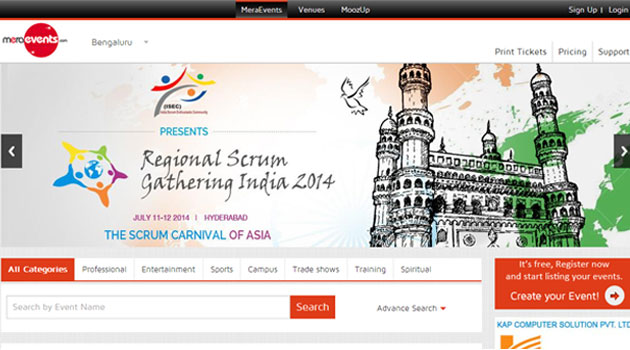 "Over the last few years, MeraEvents has grown its staff from six to well over 40 across Hyderabad, Bangalore, Chennai, Delhi NCR, Mumbai and Pune and is expected to cross 100 people by the end of this financial year. Building on this momentum, MeraEvents will use the funding to continue expanding its reach to other cities, accelerate product growth and innovation and invest in additional sales and marketing resources," said Naidu Darapaneni.
Last year, the company launched MoozUpLite, which replaced the event paper agenda with a detailed mobile application. It also launched MoozUp, a web app that enables every attendee to interact, share and access event information before, during and after the event. The application also offers features like meeting scheduler, messaging, calendar, photo, video and document sharing.
OMICS International is a publisher of open access journals and one of the biggest organisers of science conferences across the world. Presently, it employs about 700 staff spread over India, the US and Romania.
(Edited by Joby Puthuparampil Johnson)
---