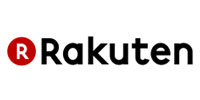 Rakuten Inc, a Tokyo-based e-commerce, finance, and digital content firm has opened a new Rakuten India Development and Operations Center (RIDOC) in Bangalore in collaboration with US-based IT consulting firm PROLIM Global Corporation that also has operations in India.
"By developing resources at RIDOC that will be used throughout the Rakuten Group, we will have the opportunity to develop best practices, standardise processes and procedures, improve the efficiency of our operations worldwide and build a truly global team," said Hiroaki Yasutake, Rakuten's managing executive officer and director of development. The RIDOC will also supplement Rakuten's knowledge-base and staffing retention.
"For Rakuten, the talent and expertise of both its full-time and partner staff are an invaluable resource. However, while the company retains the knowledge and expertise of its full-time personnel, it is more challenging to achieve this with partner staff, who are often only involved on a project-by-project basis," a release by the company stated.
The RIDOC will play an important role in addressing this issue by supplementing the India development operations with a build-operate-transfer framework, which will help retain personnel, increase the knowledge-base and give partner staff more opportunities to support other Rakuten Group companies and projects around the world. The RIDOC has already begun developing talent in infrastructure automation, software development and quality assurance.
Founded in 1997, Rakuten has over 11,000 employees and partner staff worldwide. The company currently operates throughout Asia, Europe, the Americas and Oceania. Apart from India, it recently opened development centers in Beijing (China), San Francisco (US) and Singapore.
A lot of its expansion has been through acquisitions and joint ventures. It had earlier bought British marketing analytics firm DC Storm; mobile messaging app Viber; as well as e-commerce portals like US-based Buy.com; France-based Priceminister; Brazil-based Ikeda, among others. The company also has investments in Pinterest, Ozon.ru, AHA Life, and Daily Grommet.
E-commerce in India is one of the heavily funded spaces and also has presence of global giants like Amazon and eBay. Walmart, the world's largest retailer is also launching a business-to-business (B2B) e-commerce platform in India. Home grown players like Flipkart has raised $750 million to date, while Snapdeal's total fundraising is close to $320 million.
---