A look at the 4 startups showcased at Techcircle Mobile Forum 2014

Mobile has become a formidable channel to drive large & sustainable growth across sectors, including retail, consumer products/services, payments, healthcare, education and entertainment. Sensing a big opportunity, startups across the country have started looking at this space quite aggressively.
We picked four fledgling startups working in this space and provided with them a platform to showcase their products to leading investors and industry experts gathered at the Techcircle Mobile Forum 2014. The 'Techcircle Showcase' was powered by Nasscom 10,000 Startups.
Here is a sneak-peak at the four ventures, who presented at the forum.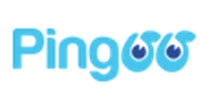 PingOO
PingOO is a rewards and loyalty network for mobile games and apps. The product enables mobile gaming enthusiasts to get rewards in the form of coffee at their favourite cafe or credit card points.
PingOO is targeting mobile-first markets in Asia and emerging countries with its product. It is mainly competing with the likes of SessionM, Kiip and PocketChange in global markets.

PingOO is a product of Delhi-based MoreThanSum Ventures Pvt Ltd. The startup was founded in 2013 by Pradeep K Paijwar and Kapil Chawla. Chawla previously worked at a2zbaby.com, SMS GupShup and Infosys, while Paijwar worked at Nokia, Motorola, GoldSpot Media and Mphasis.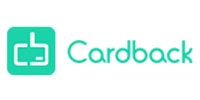 Cardback
Founded in 2012 by Nikhil Wason and Nidhi Gurnani, Delhi-basedCardback offers rewards, cashback and EMI schemes on credit, debit, prepaid and loyalty cards on phone without taking any card numbers. Basically, whenever you enter a mall or market, you get an automatic push notification if there are any offers on your cards in the vicinity. An Android app, this is currently available only in Delhi/NCR, Mumbai and Bangalore.

A The Morpheus startup, Cardback claims to have more than 20,000 users on Android and it adds approximately 125 new users every day.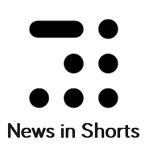 News In Shorts
News In Shorts is mobile-based service that aggregates news stories from across the globe and provides their essence within 60 words. The app picks news stories from across categories, edits them and provides the essence of those stories within 60 words each. Users can also pick news stories from categories such as national, business, sports, technology, entertainment and miscellaneous. They can also read the full coverage by clicking on the link of the source provided at the end of each story.

The product was developed by Delhi-based ADA News in Shorts Pvt Ltd. The startup was founded in August this year by Deepit Purkayastha, an IIT Kharagpur dropout, along with Azhar Iqubal and Anunay Arunav (both IIT Delhi dropouts).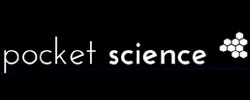 Pocket Science
Pocket Science is an Android app that aims to offer a fun twist to science learning. Based on the CBSE curriculum, it allows students to learn through anagrams, crosswords, compete, challenge, discussion zone, videos. The product was developed by Noida-based Qureeus Eduventures.

Founded in 2013 by Vineesh Kumar, the startup competes with iProf and Edutor who are offering tablet-based learning solutions. Pocket Science is a member of the The Morpheus Accelerator.
---