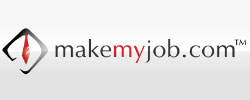 Hyderabad-based Advantage One Group, a staffing and recruitment company has acquired TechTree Technologies Pvt Ltd, which runs the hiring portal MakeMyJob.com, according to a NextBigWhat report citing Sumit Chandra, founder and CEO of MakeMyJob.
Financials of the deal remain undisclosed. We have contacted MakeMyJob for more information.
"We are aiming to be among the top three recruitment firms in the product domain in India and the US with the help of our combined force of 110 consultants," said Chandra.
Founded in 2009 by Chandra, MakeMyJob is a diversified talent search company with expertise in IT, banking & finance, life sciences and pharmaceuticals- mainly in the sales & marketing domains. The Bangalore-based startup uses web-enabled recruitment technology and search methodologies to acquire niche candidates.
It is also building technology solutions around skill set mapping, information exchange and database management, and claims to have worked extensively with emerging and innovative technology companies in the country.
---