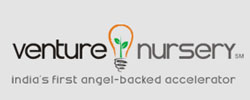 VentureNursery, an angel-backed startup accelerator programme launched in March 2012, is increasing its investment capability by getting on board more angels who also have expertise in taking startups global.
Some of the new additions include Arif Ali of Tata Capital; Kavit Sutaria of Hiraco Ventures; Nishant Raisoni; Nikunj Agarwal, a serial entrepreneur; Neeraj Goenka, a third generation entrepreneur; Samir Shah, managing principal at Hong Kong listed Sattva Investment Advisors; Vishal Maheshwari, a senior business leader with experience of creating & managing business life cycles in telecom, internet, media & CPG; Vinay Somani of Somani industries; and Vikas Kapoor of Hidesign & HIRACO Ventures.
"The partnership has given a significant boost to our accelerator in terms of our investment capability. Last year we had funded about eight startups and this year we will be able to invest in at least 10. While most of the investments in the previous year were in the range of Rs 25 to 30 lakh, the investments this year will go up to Rs 50 lakh per startup," said Apoorv R Sharma, executive vice president, VentureNursery.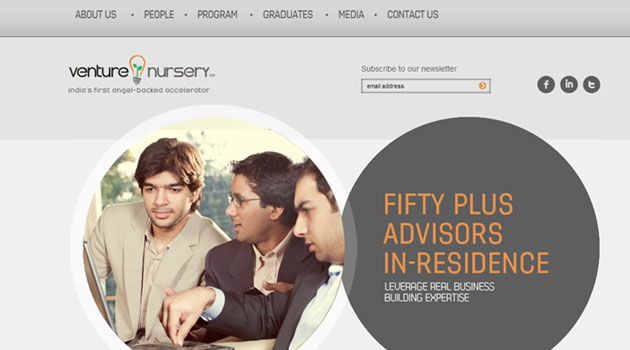 According to Sharma, their program is differentiated by its focus on investing in mentored startups. It spends time with participating startups by providing them valuable inputs on their gap areas such as their value proposition, business model, pitch deck etc.
VentureNursery has accelerated 14 startups out of which 8 have secured seed funding including Oravel, Catapooolt, Klip.in, Interview Master, InvenZone, Seek Sherpa, The Venturator, and Peter's Pan. The accelerators' first investment Oravel Stays has already given it 3X returns in a very short period.
The accelerator was founded by angel investors Shravan Shroff, founder and former MD of Fame Cinemas; and Ravi Kiran, former CEO- Southeast & South Asia, Starcom MediaVest Group and co-founder & managing partner of Friends of Ambition. It conducts a minimum of two boot camps a year in Mumbai, and targets to accommodate up to eight startups in each programme. At the end of each programme, graduating startups are evaluated for investment. The accelerator is currently focusing on six sectors – media & entertainment, retail, e-commerce, consumer technology, education and cleantech.
---