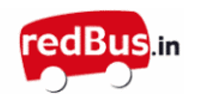 Naspers group-owned online bus ticket booking venture redBus.in claims to have sold three crore (30 million) tickets through its platform till date. It further claims that on an average, the platform is seeing 1.6 million transactions on a monthly basis.
In addition, contribution of transactions from mobile has tripled in a years' time.
"It took close to six years to reach the first crore tickets, then another 16 months to reach two crore and just nine months to reach the three crore milestone," Prakash Sangam, CEO of redBus said.
According to him, the pace of growth has accelerated over time driven by innovations in technology - integration with different software systems of thousands of bus operators, mobile apps, and live bus tracking technology. Superior service including round-the-clock customer support, wide choice and home delivery tickets has also affected the same.
Earlier this year, ibiboGroup had acquired bus tracking and analytics platform YourBus.in from Bangalore-based Lucido SoftLabs Pvt Ltd for an undisclosed amount.
"With the integration of YourBus analytics system, redBus has been able to deploy bus tracking apps in more than 300 buses, thereby enabling mobile users to track their buses in real time," added Sangam.
Founded in 2007 by Phanindra Sama and Charan Kumar Raju, the company has three products - redBus, BOGDS, and SeatSeller serving the fragmented bus industry in India. While redBus is consumer facing travel brand enabling customers to buy tickets on internet and mobile, BOGDS is a cloud solution built for bus operators and SeatSeller is GDS for bus inventory distribution.
Prior to getting acquired by Nasper, the company had raised three rounds of funding from Seedfund, Inventus Capital Partners and Helion Venture Partners.
---