Meet the 12 startups picked for Microsoft Ventures' 5th accelerator batch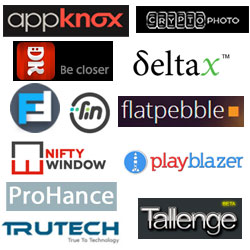 Microsoft Ventures India has announced the list of 12 startups for its fifth batch of accelerator program. As part of the four month accelerator program, the startups will be incubated between July-November 2014.
Interestingly, for the first time since the launch of the accelerator in India, a batch will include startups from outside India. While nine of them are Indian startups, the batch also has one each from Australia, Singapore and the US.
According to Microsoft Ventures, the startups were selected from over 1,300 applications that it had received for this batch. The number of startups selected in this batch has gone down by four in comparison to the 16 startups that graduated its summer batch of 2014.
"As Microsoft Ventures grows another batch wiser, we have been seeing a trend of more and more diverse companies and ideas coming into our program. For the first time in the history of our accelerator, the current batch will have a startup from the gaming industry, namely Playblazer. Simultaneously we have TruTech, which is into gesture control and works with existing operating systems and devices to make them gesture compatible," said Ravi Narayan, director at Microsoft Ventures India.
Here is a sneak peek at the startups.
AppKnox (Singapore): Provides security as a service for mobile apps that prevents embarrassing data leaks and stops security breaches by detecting vulnerabilities.
CryptoPhoto (Australia): Protects users against phishing, malware, viruses, social engineering, man-in-the-browser (MitB) and man-in-the-middle (MitM) attacks, and every other modern authentication attack.
DabKick (US): Enables users to interact live with their friends and family and watch videos, show photos, and listen to music together at the same time.
DeltaX: offers digital media solutions for advertisers and their agencies to buy, track, attribute, optimise and report media across search, social media, display RTB, mobile, video and other media channels.
Fairket: Offers a new way to buy and sell mobile apps. For app developers, Fairket helps to maximise their revenue through an alternative monetisation model. For app consumers, helps to get value for money.
FlatPebble: Lets you find, interact and hire the best candid wedding photographers in over 200 cities and towns.
NiftyWindow: A distributed content marketing platform that helps brick and mortar businesses drive in-store sales across search, social media and mobile channels.
Playblazer: Offers game developers/studios a configurable API that provides instant access to a comprehensive set of pre-built data models, components and workflows that enable rapid development of a backend for social and multiplayer games.
ProHance: The ProHance Suite improves time efficiency and output effectiveness for both desk and field force by supporting people and process productivity enhancements.
RHLVision: A Startup Village incubatee that has developed Fin, a gesture-based wearable device. Fin is a Bluetooth-enabled device which helps one control any smart devices by moving his/her thumb over other fingers.
Tallenge: A talent platform that attracts participants from every corner of the world to showcase their skills online and compete head-to-head for votes and victory.
TruTech: Focused on cloud computing technologies and solutions, the startup has a broad span of solutions dealing in a wide variety of areas ranging from education to financial services.
Microsoft Ventures has mentored 51 startups since August 2012, out of which two- Adepto and Plustxt- got acquired.
Comment(s)