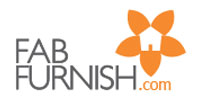 Rocket Internet-backed FabFurnish, run by Bluerock E-Services Pvt Ltd claims that it has crossed a million orders across 35 cities since inception. The two year old startup further claims that it is currently catering to about 50,000 orders on a monthly basis with an average GMV of Rs 30 crore per month.
"The average ticket size of furniture category is Rs 10,000, while for the other categories it is Rs 3,000," said Vikram Chopra, co-founder of the company.
The portal offers over 60,000 SKUs in various categories such as home furnishings, furniture & fittings, bed & bath products, home décor items, lighting, kitchenware, dinnerware and more. It is also planning add tiles, bath fittings, wallpapers, and modular kitchens this year. It has products from over  400 brands and claims of having bagged exclusive partnership with renowned luxury international brands like Noritake, Lodge, Stoelzle and Narumi, among others.
"International brands use our platform to test their product in the Indian market before setting up high end stores," said Chopra.
A hybrid venture (online + offline), the company also has four brick-and-mortar franchise stores of about 7000 sq ft in Bangalore, Faridabad and Gurgaon and claims that it will be adding another four stores in Bangalore and Delhi. However, only five per cent of its sales come from offline stores.
"We have set up offline stores to allow customers to physically experience our products and brand in general. But much of our focus continues to be online," explained Chopra, adding that all the stores are profitable already profitable.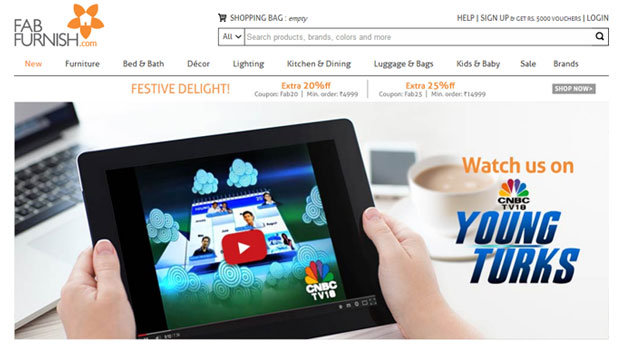 The Gurgaon-based company offers branded products as well as private label products, and follows an inventory-cum-marketplace model. According to the founder, Fabfurnish is basically a home and lifestyle brand that sources furniture from third party manufacturers and sells it online. "About 70 per cent of the sales come from private label."
By October this year, the firm will also be launching an app that will allow users to take picture of their room and drag and drop furniture pieces to check the visual appeal of the product in that area. Besides, users will be able to share the pictures with their friends and family to get their opinion.
The company was started by the trio of Chopra, Vaibhav Aggarwal and Mehul Agrawal in March 2012. As of now, the team size is 175. Earlier this year, Aggarwal quit the company.
The market for home assortment and furnishing is estimated at Rs 44,000 crore in India. In the online space, FabFurnish competes with players like Pepperfry, Urban Ladder and Zansar.
---