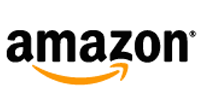 World's largest e-tailer Amazon Inc, which runs an e-commerce marketplace in India through Amazon.in, has announced that it will invest an additional $2 billion (around 12,000 crore) to support its rapid growth in India.
This comes just a day after home-grown giant Flipkart announced a record $1 billion in new funding from new and existing investors to fight out rivals like Amazon and Snapdeal.
Jeff Bezos, founder and chief executive of Amazon, said after the first year in business, the response from customers and small and medium-sized businesses in India has far surpassed its expectations.
"With this additional investment of $2 billion, our team can continue to think big, innovate and raise the bar for customers in India. At current scale and growth rates, India is on track to be our fastest country ever to a billion dollars in gross sales," said Bezos.
He did not give a timeline by when Amazon expects to hit $1 billion in gross merchandise value. Early this year, its top domestic home-grown rival Flipkart had crossed the milestone of $1 billion in annual revenue run rate.
Amazon.in, which launched in India last year, already claims it has over 17 million products across categories which would make it bigger (in terms of product SKUs) than seven-year old Flipkart, which has around 15 million products.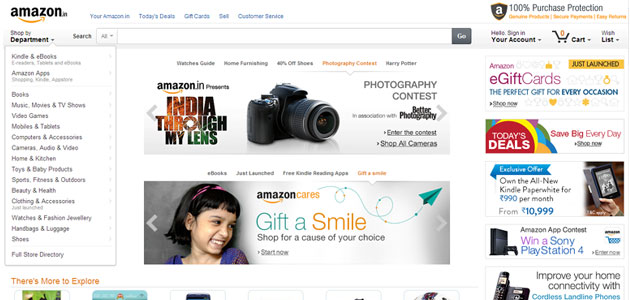 Amazon did not give details on how the investment would be rolled over but it may include capex for its just announced plans to open five new fulfilment centres in Delhi, Chennai, Jaipur, Ahmedabad and Tauru (outskirts of Gurgaon) in addition to the existing centres in Mumbai and Bangalore.
Recently, the firm also hired Abhijeet Muzumdar from global VC firm Bessemer Venture Partners as its head of corporate development and private investments who is also expected to look at acquisitions in India and Southeast Asia. This indicates the firm is also looking at possible acquisitions in the region.
Besides its Indian marketplace, Amazon also runs product price search engine Junglee.com besides being present with its enterprise solutions such bas Amazon Webb Services. Within e-com, even as FDI norms do not allow it to sell directly, it provides logistics services in addition to helping third-party vendors sell through its website.
(Edited by Joby Puthuparampil Johnson)
---