Now the government launches B2C e-com marketplace, but why?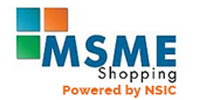 The National Small Industries Corporation (NSIC), which is under Ministry of Micro, Small and Medium Enterprises (MSME), has joined the bandwagon of online ventures which offer an e-commerce marketplace by launching a B2C portal to connect MSMEs to consumers.
The portal facilitates online marketing and retail selling services wherein the MSMEs are directly connected to millions of buyers across the country through internet. In addition, the MSMEs can set up individual web stores, which are like a retail shop, selling products online.
Presently, the site has six categories including stationery and books, fashion and apparel, consumer, health and beauty, machinery and industry supplies. The consumer vertical is broad which includes everything under the sun from mobile, computers, toys and even sanitary ware and spices.
The portal can be accessed in 11 languages including Hindi, Urdu, Bangla, Kannada, Marathi, Punjabi, Tamil and Telugu, besides English. Surprisingly, it can also be accessed in French! It essentially uses Google translate to provide other language support.
Why launch ecommerce marketplace?
From an argument sake its clear NSIC seeks to promote MSMEs in the country and this marks an extension in services. However, a good chunk of products on site are branded products and the MSMEs are essentially small retailers who can anyway sell through any private marketplace.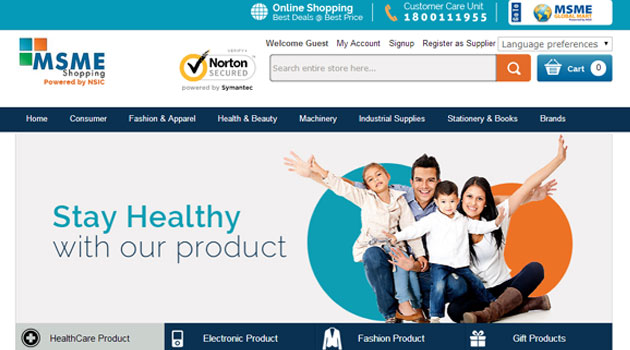 Commenting on the rationale of the launch Kalraj Mishra union minster for MSME said, "The sector which plays a very important role in building a nation faces challenge related to marketing of products in the regime of melting global boundaries, particularly when the domestic retails markets are being flooded with international brands."
According to H P Kumar, chairman and managing director of NSIC said the portal will provide necessary facilities for startups to learn product purchase online and processes coupled with technology development, business development etc, under one roof.
Sellers can join the platform by paying Rs 5,000 plus taxes as annual fee. Apparently the logistics and delivery would be handled by the seller and NSIC is just providing a platform unlike other managed marketplaces.
In contrast, Amazon does not charge a product listing fee but has a monthly subscription fee (currently free till December 2014 though the standard rate is Rs 499) besides a closing fee of Rs 10 per unit sold.
NSIC is currently only offering cash on delivery as payment option and states on its site refund and returns are at the sole discretion of the seller.
Net-net it makes sense for a seller to list on its site as an additional channel to sell products, there is no reason why a consumer would buy from MSMEshopping.com.
Indeed, this is not the first time a government agency has launched an e-com site. Earlier government run railway ticket booking site IRCTC had tied with Yebhi.com to launch a similar venture.
Comment(s)