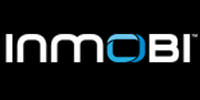 Bangalore and San Francisco-based mobile ad network InMobi is shutting down its Android app store distribution platform App Publish. Launched in March 2013, the free-to-use platform enabled Android developers to publish their apps across global app stores in just a few clicks.
Started with the aim of reducing the cost and effort of submitting apps to multiple app stores, the platform allowed developers to launch their apps in more than 130 global app stores and also manage their presence in each app store using a single dashboard.
The company has sent out an email to developers using the platform informing them about the closure of the service. However, it has not provided any details on the reason behind the shutdown.
"Since the launch of InMobi App Publish, we've made it easier for thousands of developers to publish their Android apps to multiple app stores across the globe. After an amazing journey of enabling app discovery and delivering app downloads for all those who worked with us, we are sad to announce that App Publish is shutting down. Post August 4, 2014, you will not be able to submit any apps through App Publish," read the email by InMobi.
Note that due to the closure, apps submitted via App Publish will start being unpublished from partner app stores. However, the company is currently in discussions with partner stores to find a way to republish the apps directly with them.
"We hope to have a solution soon, and we will let you know as soon as that happens. You will continue to have access to all your reports. If you have submitted a paid app via App Publish, your payout from each app store will be based on the number of downloads on the day of unpublishing," the email further read.

Late last month, the company had launched a new monetisation solution for game developers based on the emotional state of users or players as they move through different stages of the game. The solution supports multiple ad formats that include playable ads, interstitials, video ads and reward ads.
The firm also launched a $25 million fund for indie games developers. According to InMobi, this will equip indie game developers to increase their app revenue through superior monetisation. The 'fund' would essentially involve advisory services such as global scaling, monetisation and ad experience creation worth $25 million to support developers who enrol through 2014. This is unlike a typical investment fund which goes as investments in a startup.
Set up in 2007, InMobi's platform enables brands, publishers and developers to engage with global consumers through mobile advertising. The company is backed by investors such as SoftBank Corp, Kleiner Perkins Caufield & Byers and Sherpalo Ventures. In 2011, it had struck what was at that time the largest deal in the mobile internet space in India with $200 million commitment from Japan's SoftBank. The company has offices in India, the UK and the US, as well as in other global locations.
It currently employs 800 people and has customers in 165 countries and had expanded its footprint into the rest of Asia, Europe and Australia. Recently, InMobi launched a new platform, which enables brands/advertisers to enhance video ads by introducing clickable windows and call-to-action buttons to increase the interaction rate.
---