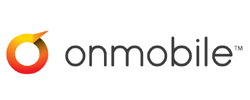 Barry White, director of India's public-listed mobile value added service (VAS) company OnMobile Global Ltd, has resigned from the post, the company said in a filing with the Bombay Stock Exchange (BSE). White left the firm since his other commitments made it difficult for him to attend the board and committee meetings in India, OnMobile noted in the filing.
White had been an independent non-executive additional director in OnMobile's board since October 2013.
An eminent lawyer, White was chairman and managing partner of Boston-based law firm Foley Hoag LLP for more than 13 years. In the past, he had worked very closely with US President Barack Obama during his presidential campaign in 2008. He had also earlier held the role of US Ambassador to the Kingdom of Norway in October 2009.
There has been a significant change in the leadership of OnMobile in the past. About two months ago, OnMobile's co-founder and CEO Mouli Raman had resigned from the board of the company. Earlier, Arvind Rao, another co-founder and former CEO, had left the firm over corporate governance issues. Besides seeing exit of two CEOs, in the last three years it has also lost around three CFOs.
Founded in 2000 by Raman and Rao, OnMobile offers services like content management, aggregation and distribution, voice short codes, missed call alerts, multimedia push services, mobile search, ringtones, ring-back tones, phone backup, cloud address book, voice portals, music products, mobile radio, entertainment products like football, cricket, quizzes and gaming solutions, movies and a safety app called Help Me on Mobile.
Headquartered in Bangalore, the company offers services in 59 countries. With over 1,700 employees worldwide, it has offices in London, Paris, Madrid, Silicon Valley, Miami and Seattle.
For the quarter ended June 30, 2014, OnMobile had reported revenues of Rs 198 crore, an increase of 4.8 per cent over the year-ago period.
---