Internet domain services provider GoDaddy acquires e-mail marketing firm Mad Mimi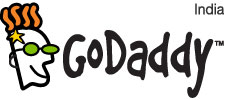 Global internet domain services provider GoDaddy Inc has acquired New York-based e-mail marketing firm Mad Mimi LLC for an undisclosed amount, according to a report in TechCrunch, citing Steven Aldrich, senior vice president (business applications) of GoDaddy. With this acquisition, GoDaddy aims to expand its product portfolio for small businesses. Additionally, it will replace its existing product 'Easy Email Marketing' with Mad Mimi's technology, which will be offered to its 12 million users.
Founded in 2007, Mad Mimi offers solutions to create, send, share and track e-mail newsletters online. The company claims that currently it has around 250,000 customers, and more than 50 million e-mails are sent, shared and tracked using its service every day. Some of its marquee customers include Facebook, Jelly Belly, Disney and Air Canada, among others.
GoDaddy is a leading domain name marketplace with approximately 57 million domains under management as of December 31, 2013. The firm generates bookings and revenue from sales of product subscriptions, including domain name registrations, hosting & presence offerings, and business applications.
The firm began investing in the localisation of its service offerings in markets outside of the US in 2012. As of April 30, 2014, it offered localized products and customer care in 37 countries, 44 currencies and 17 languages. For the three months ended March 31, 2014, more than 23 per cent of its total bookings were attributable to customers outside of the US.
GoDaddy in India
The firm established a customer care centre in India in 2012. Since launching in India, it has increased market share of .in domain registrations by approximately 16 percentage points. The firm has more than 230 customer-care employees in India.
GoDaddy Inc recently filed for an Initial Public Offering (IPO) with the US Security and Exchange Commission (SEC) to raise $100 million. It had previously sought an IPO in 2006, but the plans did not materialise.
Comment(s)