Housing.com revamps its iOS app, now offers carousel navigation, gesture support & more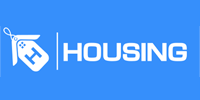 Mumbai-based real estate portal Housing.com (earlier Housing.in) has launched a new version of its iOS App with card-based pattern to showcase detailed information of properties. Here is a look at the changes in the app:
Carousel navigation: In the previous version of the app, users had to tap on every marker on the map to view basic details of the property. This required a lot of zooming and panning within the map view. The new app is made completely gesture based and interaction on map is no longer needed. Browsing in map view has been simplified by use of carousel navigation, and once you start browsing, you can simply swipe through carousel cards and the map adjusts to the location of the property automatically.
Better short listing: The other change in map view is short listing your favourite properties. Just swipe the card downwards a little and it is added to your favourites. The little heart icon on the top right goes red to show you it's done. To remove it from shortlist, users are required to swipe it down again. If applying a lot of filters leaves you with fewer results, the last carousel card will remind you to increase your search radius.
To add, in the previous app, photos were placed on the left and information on right, this has been changed now.
Being systematic: In the previous version, information such as ratings, amenities and location was shown together- making it difficult for users to read and understand. The new detail view has a parallax effect which reveals itself when you scroll up. The design displays all the information at one place. Besides, pictures are accompanied with relevant captions to identify different bedrooms separately. Tapping on the ratings button reveals locality, society and lifestyle rating of the property.
The amenities section, which earlier showed all the amenities at once, now shows only four major amenities that are placed in the front screen and the rest are moved under the more section.
Easy access to potential homes: Map view within this section takes users to the exact location of the particular property on map. This also contains a list of transit and commutes options along with neighbourhood details. The redesigned app also features details of the person listing the property and their contact details. Contacting the agent/landlord is very simple. One tap on 'Call Agent/Landlord' option will let you make the call instantly.
Developments in the pipeline
Housing.com is now toying with algorithms for old-age friendliness, pollution index & helping find girl friends. It also plans to monetise the data generated through its tool. With use of demand supply tool, for instance, developers can either launch projects or market their existing projects in locations that don't have adequate supply. Builders need research and advisory.
Funding & competition
Housing.com secured $19 million from Helion, Nexus & Qualcomm Ventures earlier this year. In June last year, the startup had raised $2.5 million in pre-Series A funding from Nexus Venture. Prior to that, it attracted two rounds of angel funding. In March 2013, the company raised angel funding from former Network18 CEO Haresh Chawla, immediately after securing an undisclosed sum from a group of angel investors, led by Zishaan Hayath, co-founder of the phone commerce company Chaupaati Bazaar (acquired by Future Group).
Online property search market is highly competitive with various players, including 99acres.com, IndianProperty.com, Makaan.com, Magicbricks.com, CommonFloor.com and Proptiger.com, among others. Most of these firms have raised funding over the last couple of years.
Comment(s)