Rockstand focusing on academic books category for growth; company looking at exclusive eBook partnerships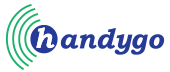 Delhi-based Handygo Technologies, a wireless solution provider of mobile entertainment and value added services, which forayed into the eBook and eMagazine space with Rockstand, is focusing aggressively on the academic category.
According to Praveen Rajpal, CEO of Rockstand, the eBook market is currently valued at Rs 110 crore and is expected to grow by 10 per cent this year. He identified that readers have to wait for fresh stock of physical books to arrive, generally turning short in the case of academic books.
"Availability of these books on the mobile phone will help students read their course material on the go without waiting for the library to open," said Rajpal. However, eBooks is turning out to be a complex category.
"For Handygo, we had tied up with five leading players each in the music and movies space to have access to about 80 per cent of the content. But the eBook and eMagazine category is highly fragmented with 2,000 publishers in India. Additionally, we do not need to change the format in music and movies category, while the conversion of script in the eBooks category costs about Rs 8 per page," he said.
Bootstrapped in 2013, the company put in $1 million into the platform. It has a dedicated team of 100 employees mainly for developing the product and getting more publishers on board. The company had recently tied up with Nirali Prakashan, Nachiket Prakashan, Wiley Publication and Diamond Publications taking its content repertoire to over 600 publishers with over 1.25 lakh titles. The firm claims to have touched over 4.5 lakh devices till date and plans to add 5,000 magazine titles by October 2014.
Apart from the conventional payments modes, Rockstand also allows users to pay for an eBook or eMagazine with their mobile talk time. Rockstand shares about 30 per cent of the revenue with the publishers. The firm is looking to enter into exclusive launch arrangements with leading publishers for a few books, under which the books will be available only on Rockstand.
The startup claims that it is extremely data lean. "We developed PDF compression tools for eMagazines and host eBooks in ePub format to enhance user experience and save up to 80 per cent of data usage," said Rajpal. The company has created 1 Terabyte of cloud equivalent space for users who can access any Rockstand content ever purchased by visiting their purchase history.
Among other features, the platform offers day and night modes (allow readers to change the brightness), auto-bookmarking, reading in offline mode, and dictionary. The app also enables users to store their books on the cloud to read in offline mode. The company is in talks to raise $10 million in its Series A round of funding, which will be invested for geographical expansion and technological innovation.
Presently, for magazines there is Magzter; for comics there is Comixology; for newspapers there is Pressmart; and for all of these there is Readwhere.com.
Comment(s)