Amazon acquiring live-streaming gaming network Twitch for $970M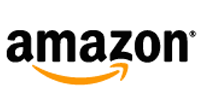 E-commerce giant Amazon.com, Inc. is acquiring US-based live-streaming gaming network Twitch Interactive, Inc., for approximately $970 million in cash.
"Being part of Amazon, we will be able to create tools and services faster than we could have independently. This change will mean great things for our community, and will let us bring Twitch to even more people around the world," Twitch's CEO Emmett Shear said in a statement.
Launched in 2011 to focus exclusively on live video for gamers, Twitch currently provides a video platform for both live and on-demand distribution to the entire video game ecosystem that comprises of game developers, publishers, media outlets and events. Twitch claims that as of last month, it had more than 55 million unique visitors, who viewed more than 15 billion minutes of content produced by more than 1 million broadcasters.
"Broadcasting and watching gameplay is a global phenomenon and Twitch has built a platform that brings together tens of millions of people who watch billions of minutes of games each month. And, amazingly, Twitch is only three years old," said Jeff Bezos, founder and CEO of Amazon.
Amazon is the world's largest e-commerce company, which reported 23 per cent increase in its net sales for the quarter ended June 30, 2014 to $19.34 billion. The firm is reportedly preparing an online advertising programme and developing its own software for placing ads online that could leverage its knowledge of millions of web shoppers.
Amazon launched its marketplace in India a year ago and it rapidly expanded its products since, averaging a launch of one new category every 13 days. The company has currently listed over 17 million products.
Last month, Amazon announced that it would invest an additional $2 billion (around 12,000 crore) to support its rapid growth in India. It recently roped in Abhijeet Muzumdar from global VC firm Bessemer Venture Partners as its head of corporate development and private investments. He is expected to look at acquisitions in India and Southeast Asia.
Comment(s)